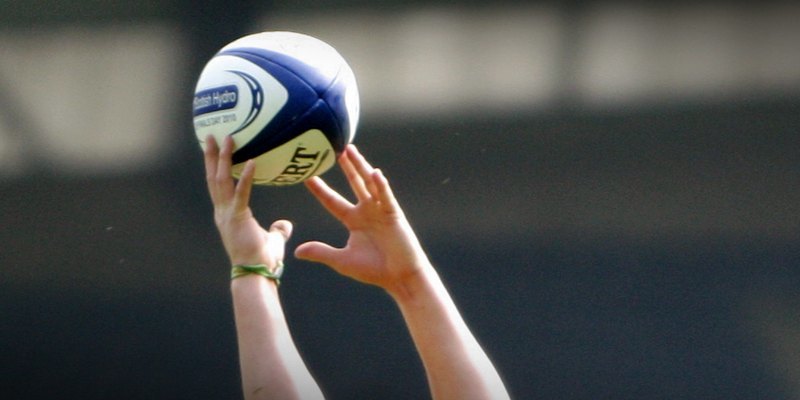 The first wooden spoon decider of the final 6 Nations weekend went the way of the Italians at Bridgehaugh as five missed penalty kicks meant Scotland Under-20 narrowly lost out in a scrappy contest.
The Scots showed plenty of enterprise, scored the only try and had the game's best player in Mark Bennett but the Ayr centre missed four penalty kicks when pressed into service due to an injury and Stirling's own Stewart Edwards missed another in what proved to be a crucial weakness.
Michael Doneghan scored the game's only try after five minutes and the Scots had their chances to win comfortably but for the untimely injury to regular kicker Harry Leonard early in the first half.
It was particularly hard on Bennett, outstanding throughout with ball in hand but often running short of support and unable to make any of the four penalty shots he had that would have given Scotland the win.
Italy were strong up front, won ball continually with fierce counter rucking and had an impressive playmaker in Luca Morisi but place kicker Marco Antonio Gennari hit three from four attempts, even though he barely got a touch in open play, and proved the matchwinner.
Scotland were given early warning of the running skills of Morisi early when he found a hole in the home defence and was only held by scrambling defenders but they sliced through themselves for an impressive opening try with five minutes gone.
Bennett froze the Italian backline with a show of the ball and darted through a gap, supplying County favourite Doneghan to outpace the remaining defenders and score from 30 metres out, Leonard converting.Fortunate bounceGennari responded for Italy with a long penalty and when Morisi again sniped through a gap and hacked on, the Scots were fortunate the bounce of the ball and an infringement saved a certain try, Gennari landing an easy penalty.
Leonard then left injured and Bennett took over placekicking but missed two penalty chances for the Scots, the second created by his own thrilling run from deep in his own half to inside the Italian 22.
Matters didn't improve for Scotland's kicking game early in the second half when Edwards took over the job but missed another chance created by some outstanding Scottish ball retention.
Bennett was still causing havoc for the Italian defence and only a stray hand saved them when the Ayr centre sliced them open again at full pace and just failed to find a supporting team-mate on his inside.
The Scots got no reward for dominating the game in the third quarter and no sooner had the last 20 begun than they gave Gennari two chances to put Italy into the lead for the first time. And although he was well short with the first, the second flew between the sticks to take the visitors ahead.
Scotland rallied again with some strong phase play and Bennett missed a fourth penalty shot from wide on the left, then pulled a longer fifth chance from near halfway to the left of the posts as time ran out.
Attendance 804.Scotland U-20 G Bryce (Heriot's); M Doneghan (Stirling County), M Bennett (Ayr), H Leonard (Boroughmuir, rep K Gossman (Glasgow Hawks) 25), S Atkin (Edinburgh Accies); S Edwards (Stirling County), J Stevenson (Westcombe Park, rep J Munro (Edinburgh Accies) 57); R Hislop (Boroughmuir), D Cherry (Team Northumbria), G Hunter (Glasgow Hawks, capt); M Eadie (Filton College, rep M Todd Nottingham) 60), R McAlpine (West of Scotland); A Spence (Heriot's, rep L Seydak (Heriot's) 53), H Watson (Leicester), H Tyas (Bath).Italy U-20 M Appiani (C Cerioni 53); A Morsellino, M Visentin, F Menon (A Cosulich 40), M A Gennari; L Morisi, G Palazzani (V Callori di Vignale 78); N Quaglio, A Lupetti, P Leso (capt, rep P Ceccarelli 58); M Fuser, A Balsemin (L Mammana 60); E Ghiraldini, G Barncoli, R Riccioli.Referee D Wilkinson (IRFU).