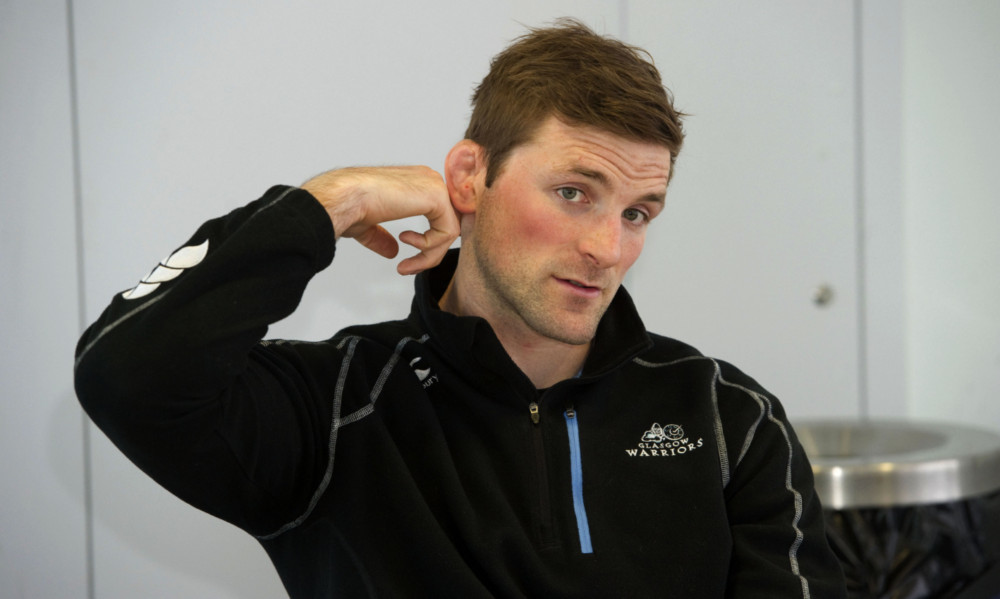 John Barclay will play his 150th game for Glasgow in the Rabodirect PRO12 play-off decider against Ospreys, but the Scotland flanker wishes he could reach 200.
Instead, the 26-year-old will depart the Warriors at the end of the season, his ninth with the club after he joined as 17-year-old straight out of Dollar Academy.
Barclay is expected to announce a new deal with a new club next week rumoured to be in France but he made it clear he didn't want to leave Scotstoun.
"Absolutely not my choice," he said, adding that he had no hankering to leave the only club he's known as a professional.
"It's frustrating (to leave) but to be honest, I've gone past that now," he said. "In the end I think I'm lucky to have been here for nine years.
"Maybe the timing of leaving is dis-appointing because Glasgow are now doing so well, but that's part of sport.
"Some guys in rugby move on every two or three years and some don't even manage that, so I think I have to count yourself lucky for spending nine years here and helping take Glasgow from a struggling team to one that is very competitive."
Barclay's attitude for his remaining games the Ospreys, the final regular season game against Connacht and hopefully the play-off beyond will not change, he added.
"It's quite weird to know that this might be my last home game, potentially," he said. "I guess you just take it for granted on a day to day basis and I think the last couple of weeks I've been more aware that I'll only be here for another couple of weeks and then I'll be off somewhere else.
"There will be an emotional charge, I guess.
"The emotional side of things is very important in rugby and the latter stage of the season and big games, an emotional driver can give you that edge. It's going to be an emotional couple of weeks not just for myself."
One emotional aspect is that it also might be the last chance for his friend Graeme Morrison, completing his 10th season with the Warriors and being commemorated with a special badge on the team shirt tonight.
"He's one of my best pals, was best man at my wedding, and he's been the mainstay," added Barclay. "I've been here nine years, he's been for 10, and there's just us two left from the original squad.
"There is an element that you want to give him a good send off and certainly want to make it a good farewell. That's not the most important thing at the moment, he himself would admit that, but I'm sure it'll be a lot of guys' thoughts, someone that's given so much to Glasgow."
The pair will line up together in another much-changed Warriors line-up with new half-backs, new centres and a recast back row from the team that lost to Scarlets last week.