 North Sea focussed oil and gas firm Ithaca Energy has appointed former Shell and BG executive Roy Buchan as its new chief operations officer.
The 30-year industry veteran – who was most recently technical and production director of Talisman Sinopec Energy UK – will take up his new post on January 5.
Ithaca said that in accordance with the firm's stock option plan, Mr Buchan had been awarded options over 750,000 shares at a price of $1.06 Canadian dollars – a stock portfolio with a value in excess of £400,000 at current prices – that acan be exercised over the next four years.
One third of the options will vest at the end of each of the first, second and third years from December 8, 2014..
Ithaca also yesterday confirmed that chief development officer John Woods would be leaving the business at the end of next month.
"We are delighted to welcome Roy to head up the company's operations organisation," CEO Les Thomas said.
"He brings a wealth of industry experience and a deep understanding of North Sea operations that will be invaluable as the company prepares for the commencement of production from the Stella development.
"We would also like to sincerely thank John for his contribution to the company over the years and wish him well in the future."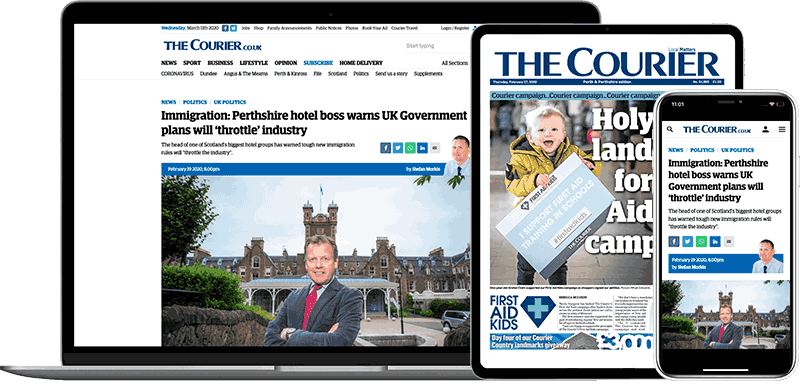 Help support quality local journalism … become a digital subscriber to The Courier
For as little as £5.99 a month you can access all of our content, including Premium articles.
Subscribe