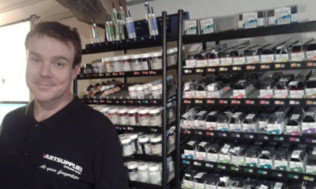 Paul Wallace set up and runs iartsupplies.co.uk, an online and retail art supply firm, and Trinity Arts in Pittenweem.
As the company celebrates its 10th birthday, Paul shares the secrets of success with Courier Business.
Q What provided you with your inspiration for starting an art supplies business?
A Being an artist, spotting a gap in the market, not being able to get a job, and being driven to work for myself.
Q What did you do before your business?
A I was at university studying architecture with management, and failing to be an artist.
Q What difficulties have you come across in running your own business?
A Learning to know what to do and when to do it.
It is hard sometimes to keep your focus and not get distracted, and knowing when it's time to call it a day if something isn't working out.
Q How did the business get to where it is today?
A With a lot of extra hours, prayer and determination. I made a lot of mistakes early on because I didn't listen to what a lot of experienced people were saying.
We have made a lot of changes over the years, but we have not lost our core goal, and that has eventually driven us into profit.
Q What does your working day involve?
A Monday, Tuesday and Friday generally are dispatch days, and are primarily focused on order fulfilment.
The other two days are focused around social media, product updating on our website, marketing, business development and getting the books up-to-date.
Q Do you have advice for those wanting to start their own business?
A Try to build in a structure and prioritise.
Listen to advice, but don't be too hard on yourself when you do make mistakes just make sure you learn from them.
Be suspicious of people trying to sell things to you who are not your trusted suppliers, as there are a lot of companies that are happy to just take your money and give you nothing valuable in return.
Particularly as a start-up, you can be easily led into believing that it's worth a shot. Generally it's not, so never make any financial decisions before having slept on it and spoken with experienced people and done some internet research on the company.
Q Has anyone helped you in setting up and in running the business?
A Initially my parents.
Then I met up with a mentor through Scottish Enterprise, which was really useful.
And of course there is also my wife, who has been working with me for over eight years.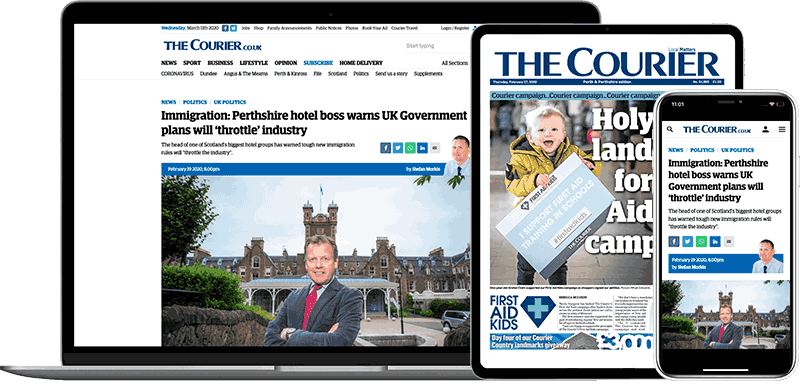 Help support quality local journalism … become a digital subscriber to The Courier
For as little as £5.99 a month you can access all of our content, including Premium articles.
Subscribe