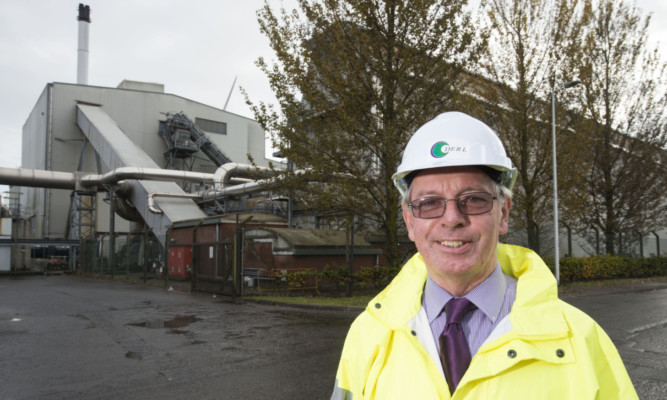 Dundee Energy Recycling Ltd (Derl), operators of the Baldovie incinerator that turns municipal waste from the city and Angus to energy, recorded its best performance to date last year.
The company made a pre-tax profit of £1.1 million from a turnover of £9.6m in the year to December.
In the previous accounting period of six months Derl made a profit of £360,000 from a turnover of £3.6m, the first profit in its 15-year existence.
Derl was plunged deeply into the red after a serious fire in 2012 which shut the plant for 18 months.
During that period the company posted a loss of £5 million, but after a major rebuilding and £8m upgrade the corner was turned.
The improvements led to an increase in productivity, with availability the time that the plant is processing waste hitting record levels of more than 77%.
That produced a much improved financial performance and made the company a better prospect for the investor who takes over the new waste management contract.
Derl managing director Rodger McMullan said: "The Derl facility is a very different plant following its reinstatement and major boiler improvements in 2013, and the higher levels of performance seen in 2014 have continued in 2015."
No waste from Dundee City Council, Derl's principal customer and 100% shareholder, has been diverted to landfill since the 2012 fire, and additional general commercial waste is being processed as part of the higher plant performance.
Mr McMullan added: "Our staffing complement has now been restored to the levels before the fire.
"We have a strong, experienced and multi-disciplined management team and have also enjoyed positive industrial relations."
Dundee and Angus councils are seeking a new contractor to take over a new waste contract for 20 to 25 years from January 2017.
Derl is not seeking to renew its existing contract at Baldovie which expires next year, and a new operator is being chosen from a shortlist of Amey LG Ltd, MVV Environmental Services Ltd, Sita UK Ltd and Veolia ES Aurora Ltd.
Mr McMullan said Derl is cooperating with this process by hosting site visits and satisfying information requests from the bidders.
The new contract seeks to secure the long-term production of electricity from waste together with the potential to supply heat to local energy users.
The Scottish Government wants 70% of all waste to be recycled and no more than 5% sent to landfill by 2025.