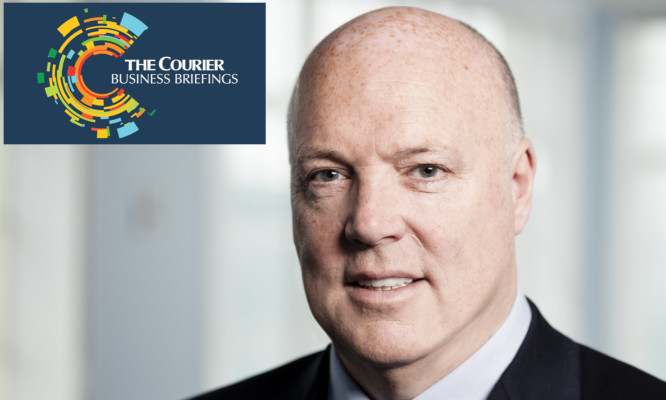 The Courier's new Business Briefing series will help to support and stimulate economic activity in the north east of Scotland.
We have long championed the interests of firms large and small in Tayside and Fife and our new quarterly Business Briefings series underpins The Courier's commitment to the business community locally.
The event an extension of the hugely successful Courier Business Awards will take place at The Old Course Hotel in Fife next month and feature one of Scotland's most successful entrepreneurs, Jim McColl OBE, as keynote speaker.
The Clyde Blowers founder whose interests include the historic Parsons Peebles electrical machines manufacturing and testing group at Rosyth has been at the top of the corporate tree in Scotland for years and will give attendees the benefit of his extraordinary experience in building up a multi-national business empire.
Andy Lothian, the chief executive of Dundee-based learning and development group Insights, will also be giving the inside track on what it takes to run a successful international business.
The inaugural Business Briefing on April 16 will begin with an informal networking opportunity for delegates over a breakfast prepared by The Old Course Hotel's award-winning chefs.
Mr McColl's keynote address will be followed by a panel discussion and question-and-answer session chaired by Richard Neville, the editor of The Courier.
"The new Business Briefings provide a great opportunity for local companies and industry leaders to come together and talk about their business plans, ideas and ambitions," Mr Neville said.
"The added bonus for those attending The Courier's Business Briefings series is they will also have the chance to hear from some of the most influential people working in the UK today.
"Jim McColl is a bona fide captain of industry. He is someone who has been and gone and done and he is keen to help others to follow in his footsteps to business success.
"Access to that kind of experience and knowledge base is invaluable for anyone plotting a course in the business world and is exactly what The Courier Business Briefings series is all about."
Secure your tickets to this unmissable event now.
Where: Old Course Hotel, St Andrews
When: Thursday, April 16, 2015 at 7:45am
How:Visit www.thecourierbriefings.co.uk or contact Victoria Tait on 01382 575631 or vtait@dcthomson.co.uk (Limited spaces available. Tickets priced at £35 per person)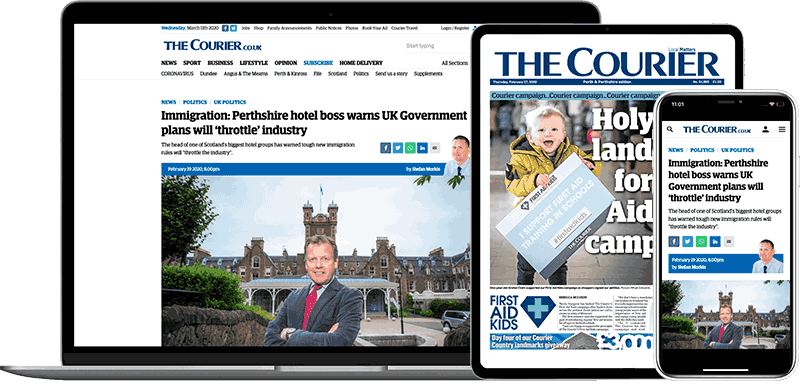 Help support quality local journalism … become a digital subscriber to The Courier
For as little as £5.99 a month you can access all of our content, including Premium articles.
Subscribe