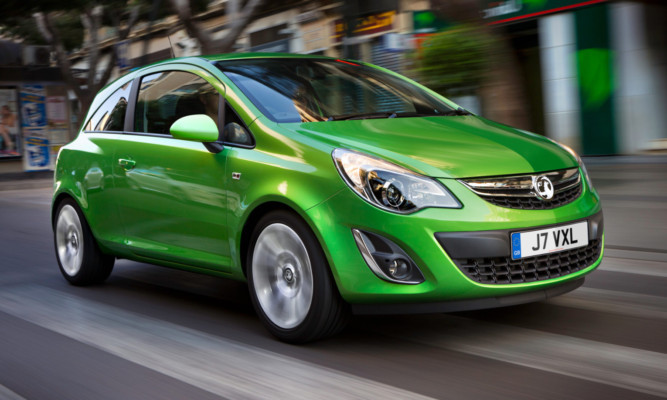 NEW CAR sales in Scotland have reached their highest levels since the financial crisis began.
Almost 182,000 new cars were sold in Scotland last year more than any year since 2007.
The figures were released yesterday by the Society of Motor Manufacturers and Traders and show that in 2012 the Scottish car industry enjoyed its most buoyant sales in five years.
Sales were up by almost 9% over 2011 and Scotland outperformed the remainder of the UK, which saw only a 5% boost over the previous year.
Vauxhall continued its dominance of the Scottish car market, selling 26,597 of its cars north of the border. Its great rival Ford sold 22,623 new cars.
Chief executive of the Scottish Motor Trade Association Douglas Robertson said that a poor final month should not dishearten car dealers, and that the industry had enjoyed its best year in a long time.
He said: "We are a little disappointed that what has been a good year shows this small decrease at the end.
"Nevertheless, 2012 has seen the highest level of new car registrations in Scotland since 2007 with 181,785 registered an increase of 9% over 2011.
"We look forward to the market remaining settled in 2013 with hope, perhaps, of a small percentage rise in volume in the second half of the year."
For the fifth year in a row, the Vauxhall Corsa was Scotland's best selling car, with 11,745 being driven out of dealerships. It was followed by the Ford Fiesta, Vauxhall Astra, Ford Focus and Renault Clio.
During 2012, 181,775 new cars were registered in Scotland up from 166,877 in 2011. Across the whole of the UK, new car sales broke the two million mark, climbing from 1,941,253 to 2,044,609. Including Scotland, the UK saw a sales increase of 5.3% the best year since 2008.
Local dealers enjoyed their best year in some time. Sales in Tayside expanded from 11,874 to 12,823, a boost of 8% while Fife saw sales go up by 4.3% to 8,710.
The Grampian region increased sales by 7.9% to 17,270.
In December Scotland saw a small dip in an otherwise successful year, with sales dropping by 2% over their 2011 levels.
Fife dealerships in particular suffered an unhappy end to their year, with sales falling by 7.5%. Tayside dipped 2.6% in December while Grampian dropped 4.1%
jmckeown@thecourier.co.uk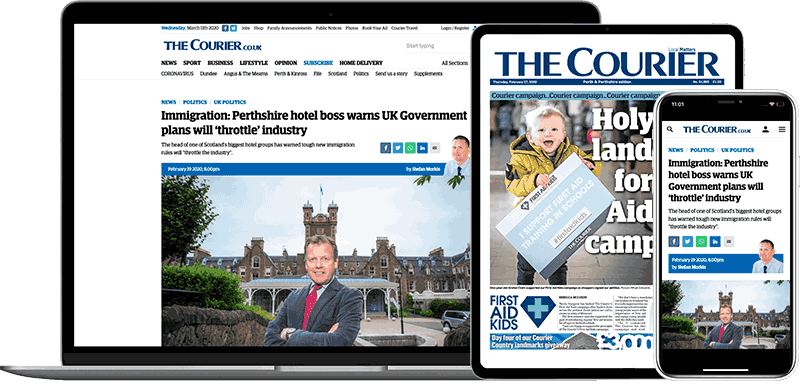 Help support quality local journalism … become a digital subscriber to The Courier
For as little as £5.99 a month you can access all of our content, including Premium articles.
Subscribe