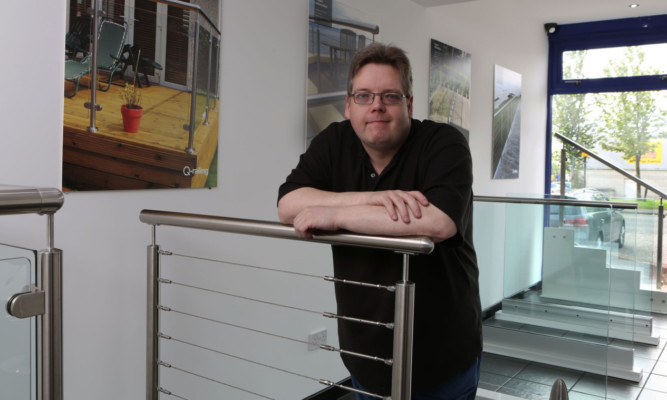 Andrew Gillan, 42, from Dunfermline, launched Handrails Direct in 2006.
Last year the company not only moved into new premises with a state-of-the-art showroom in Newark Road South, Glenrothes, it became a limited company and its turnover doubled.
The business is now attracting an increasing number of domestic and commercial clients who pop into the showroom or visit www.scottishbalustrades.co.uk looking for bespoke stainless steel balustrading and stainless steel and wooden handrails.
Q How and why did you start in business?
A Having worked in the stainless steel fabrication industry for more than 22 years, ultimately as a stainless steel fabricator, I wanted to focus on a specific field in my trade and concentrate on the things that interested me and not just the task I was given by an employer.
That desire to be my own boss and use the skills I had mastered resulted in the launch of Handrails Direct.
Q How did you get where you are today?
A With a lot of hard work and very long hours and support when I needed it most, from family and Business Gateway Fife.
Q Who has helped you along the way?
A In the last few years Business Gateway Fife has supported us throughout the growth process.
It was instrumental in helping us secure funding from the Fife Investment Fund for our move into new premises which has allowed us to showcase the quality and range of products we have to a wider audience.
Our adviser, Alasdair Busby, also helped identify funding that allowed us to purchase a new forklift and attend a major trade exhibition in Glasgow.
Q What was your biggest mistake?
A Not registering as a limited company from the start.
I started as a sole trader and have expanded into larger premises and taken on additional staff.
However, trying to change from sole trader to limited status has been challenging and cost me additional money I should not have needed to spend had I gone limited from the beginning.
Q What is your greatest achievement?
A Expanding the business beyond my original expectations, and being able to exhibit our products at some of Scotland's largest events.
Q What do you hope to achieve?
A We want to expand and secure larger contracts. We plan on taking on several more personnel this year.
Q What is the hardest thing about running your own business?
A You never really switch off, and are always thinking about what is needing done and trying to plan things.
Q Any advice you would like to give wannabe entrepreneurs?
A Think of the future and try to anticipate having to expand. For example, if you want to grow your business, don't sign a long-term lease for premises you might outgrow quickly.
Running your own business also requires a lot of hard work and determination.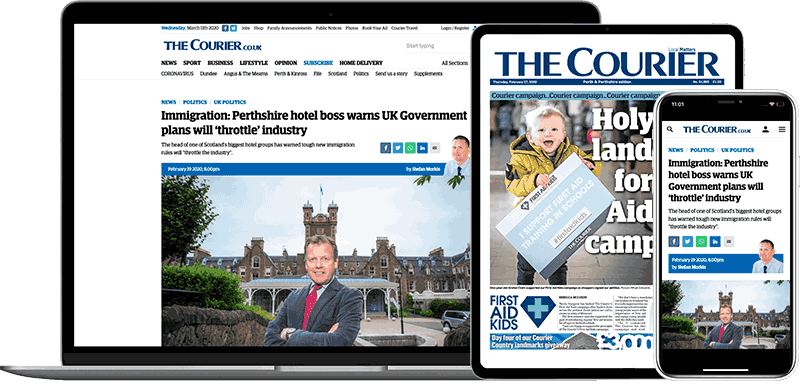 Help support quality local journalism … become a digital subscriber to The Courier
For as little as £5.99 a month you can access all of our content, including Premium articles.
Subscribe