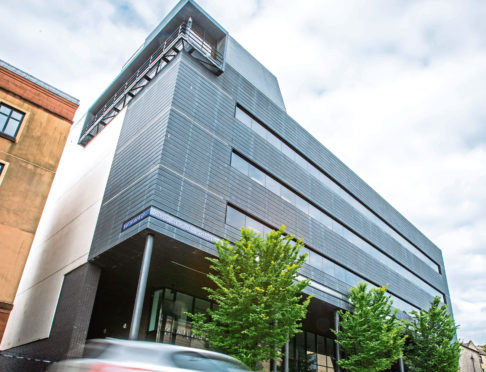 Finance firm Interactive Investor saw a huge jump in revenues last year ahead of its move into Dundee with the £40 million purchase of Alliance Trust Savings.
The firm provides a range of direct to consumer investment services in the UK and also brokerage services to retail customers under the Internaxx brand.
Newly published annual accounts for Interactive Investor Limited show the firm recorded sales of £73m for the year ending December 31, ahead of sales of £47.9m for the 18 months to the end of 2017.
Pre-tax profits rose to £19.6m last year, up from £10.2m in the firm's 2017 accounts.
The purchase of Alliance Trust Savings, which was agreed last year and approved by regulators in July, brought together the two largest fixed fee retail investment platforms.
The move meant Interactive Investor became a major Dundee employer, taking on the 300 staff employed by Alliance Trust Savings. It also acquired the Alliance Trust building on Dundee's West Marketgait as part of the transaction.
The deal was part of Alliance Trust's simplification programme to go back to being purely an equities trust.
In the company accounts, chief financial officer Barry Bicknell said: "This transaction will supplement the existing business of the company and it is expected that the combined group will have assets under administration of £35 billion and 400,000 customers.
"This is another step in the directors' ambition to build the UK's best retail investment platform.
"The acquisition adds significant scale to Interactive Investor, reinforcing the group's ability to deliver excellent choice, value and service to all customers."
Mr Bicknell said the firm's large jump in revenues was partly due to the integration of the TD Investing (Europe) Limited business, which ii acquired in 2017.
rmclaren@thecourier.co.uk