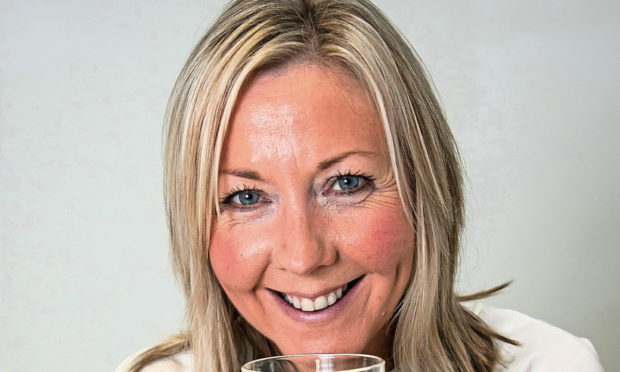 Consumers are being urged to "shop small" as part of the seventh annual Small Business Saturday event which takes place tomorrow.
The Small Business Saturday campaign celebrates small business success and encourages consumers to 'shop local' and to support businesses in their communities.
The call comes as figures released by the Federation of Small Businesses (FSB)show that more than 99% of Scottish businesses are small or medium sized – providing an estimated 1.2 million jobs in Scotland.
Statistics from the FSB also show that Scotland has more registered businesses per head of population now than at any point over the last decade.
One leading advocate of Small Business Saturday is Fife-based candle maker Jo Macfarlane.
Ms Macfarlane, who has been part of the campaign for four years said the loss of personal contact during the growth of online shopping was a "really worry".
She said: "I worry about the loss of the personal touch in the age of internet shopping, as well as the loss of the High Street.
"Human interaction is especially important in an ageing society and there is a danger that we will lose it – it feels different making a purchase from a real person rather than just clicking a website.
"I would urge people to shop local and shop small, not just for Small Business Saturday, but throughout the year."
In 2018, the campaign saw a record £812 million spent in small businesses across the UK on the day, with businesses organisations throwing their weight behind it, including the Federation of Small Businesses (FSB).
Andrew McRae, FSB's Scotland policy chair, said: "The last decade has been no walk in the park for Scotland's economy.
"We've had to shake off the hangover from the financial crisis, seen individual industries rise and fall, and faced an extremely changeable political climate.
"If we want to hold onto our local economies and communities, then local small businesses need our support all year round.
"But let's keep it simple this weekend – when we're maybe spending a bit more than normal – and simply urge people to spend their hard earned cash with those with a foot in their community."
The campaign was originally founded by American Express in the US in 2010.
It was later introduced to the UK in 2013, where it has grown in popularity and attracted the support of larger organisations including Amazon, Square and Zero.
jimillar@thecourier.co.uk