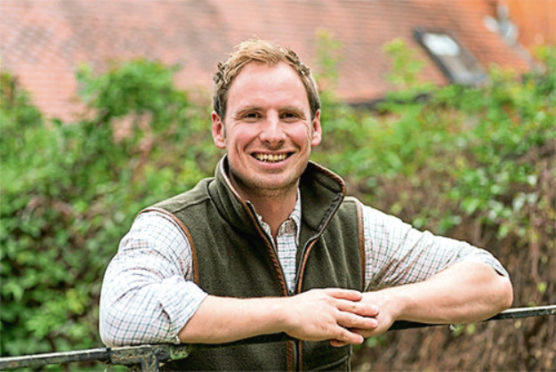 A Fife black pudding specialist that uses a 100-year-old family recipe has signed a distribution deal with organic food supermarket Whole Foods.
The Farmers Son, based at Clentrie Farm in Auchtertool, has sold half a million portions of black pudding since it was established four years ago.
It has a growing reputation supplying high end restaurants and farm shops with its black pudding, white pudding and haggis, but this is the first time it was supplied a firm of this scale.
Founder Pete Mitchell said: "Haggis and black pudding is by and large a mass produced product from a few big factories.
"I knew our black pudding recipe from 1920 stood out in terms of quality.
"I started taking the product down to London and selling them to butchers and restaurants and the market has just grown.
"Customers like the provenance, traceability and trusted source. Our product is ticking that box aligned with the all natural free from ethos."
Mr Mitchell said his products use pork from his family farm, oats produced in Fife and Perthshire and flour from Kirkcaldy.
The firm currently has four staff and produces 100,000 units a year.
Mr Mitchell said the Whole Foods deal for its seven London supermarkets could produce a weekly order.
He added: "Whole Foods are specialist in all natural and organics. It's great as a small business to be stocked by them – it's the first time working with a business of this scale.
"We've seen our sales this year in the south grow by up to 40% as consumers are demanding products with genuine traceability."
Mr Mitchell said he would also like to increase the firm's exports next year.
"We have shipped to Hong Kong before and supplied BrewDog's pub in Estonia for Burns Supper and also delis in France and Belgium but we are keen to expand," he said.
rmclaren@thecourier.co.uk