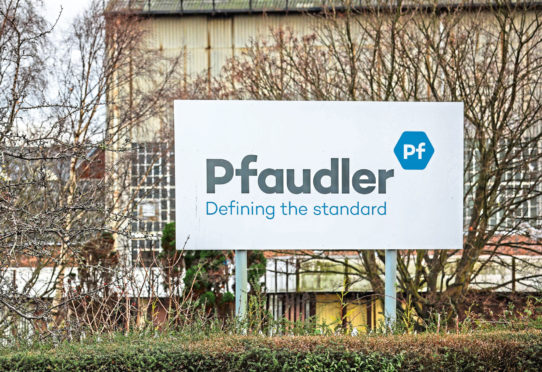 Brexit has brought an unexpected bonus to the owners of the Fife arm of Pfaudler.
The firm supplies a range of products and services to the chemical and pharmaceutical industries.
The Leven facility, which has a staff of 86, provides a range of services including glass lined vessels and the refurbishment of glass lined vessels for the UK market.
Turnover at the firm fell by 1% from £16.5 million in 2018, to £16.4m for the year ending August 31 2019.
However, pre-tax profits fell by 44% from £845,221, to £476,564.
The firm employs 133 staff across its UK facilities in Leven and Bolton.
In the annual report, financial controller Kathryn McCann attributed the revenues fall in turnover to Brexit uncertainty.
She said: "Several customers have been holding off making capital investment decisions.
"They have instead been spending on securing their supplies of materials in case of a no deal scenario."
However Ms McCann added that because of the extended duration of Brexit, customers are now having to make investment decisions, with several large orders already secured or set be secured in 2020.
A Brexit upside for the firm is that customers are insisting on UK manufacture of new vessels because of concern about changes to tariff rules and quality stamps.
With a projected increase in volume for the UK market, the firm is looking to increase staff numbers and has already taken on more staff and apprentices.
The accounts signal a positive reversal of fortunes for the firm, which went through a round of redundancies in 2016 amid concerns that large sections of its work could be transferred to Germany.
The firm's focus is on growing higher margin markets including reglassing.
The UK proved to be the firm's biggest market, accounting for £10.1m of turnover, while Asia brought £1m.
Europe, the Middle East and Africa attracted £3.4m of turnover and north and south America delivered £1.7m.
jimillar@thecourier.co.uk