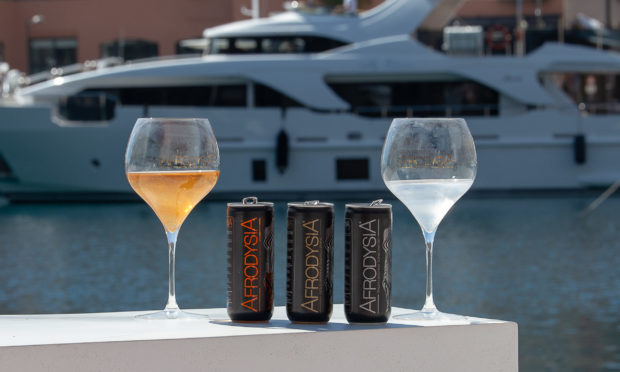 A Fife-based drinks entrepreneur has teamed up with an Angus brewery and Fife gin firm to launch a drinks delivery service to people across Tayside and Fife during the Covid-19 lockdown.
Giorgio Cozzolino, who has worked in the international hospitality industry in a career spanning 40 years, launched his luxury drinks company, Afrodysia, three years ago.
Since the Covid-19 pandemic began, Mr Cozzolino has teamed up with Red Castle Brewery near Arbroath and Old Tom Gin Company in St Andrews to launch an app-based home delivery service to customers.
The app took just a week to get off the ground and now offers beer, alcohol-free beer, ales, ciders and hand sanitiser – while safeguarding five jobs across the three firms in the process.
The firm is also the exclusive partner for German beer manufacturer Friedenfelser in the UK and Ireland.
Mr Cozzolino said: "Friedenfelser are the first brewery to deliver beer in the UK in reusable bottles.
"A deposit is charged on each bottle, which is repaid to the customer when the empties are returned.
"The bottles are then washed and sterilised before being used again.
"Bottle recycling in this way is coming to Scotland, but it could be two years away yet and we are already doing it as part of the circular economy – it's something I learned when I worked in Germany and brought the process here."
Afrodysia plans to make the company's drinks available across Tayside and Fife, but have hit a delay of up to eight weeks due to the current pandemic, but a range of beers from Germany and other products are already being delivered to customers at home.
The Afrodysia range currently has three products – a gold sparkle drink described as an energy drink for the soul, a zero-alcohol pre-dinner spritz and a tonic water containing a range of herbs, with other products in development.
jimillar@thecourier.co.uk