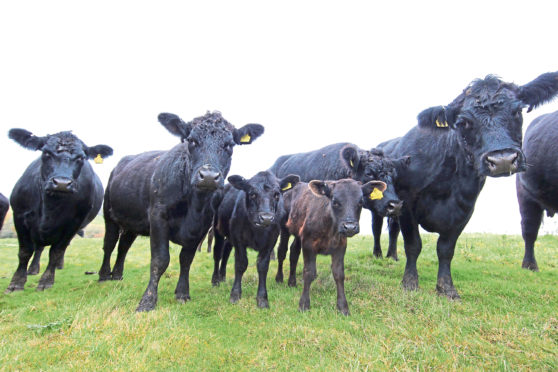 A new British Wagyu assurance scheme has been launched in a bid to unite all parts of the supply chain in assuring the integrity of the brand.
The scheme, established by the Wagyu Breeders Association (WBA), has a branded tissue punch ear tag and sire verification at its core.
The organisation says all rearers, growers, finishers, processors and retailers will benefit from membership of the scheme as consumer demand for premium British Wagyu-assured beef grows.
WBA director, Chris Dickinson from Skelton, Penrith, said: "This is a hugely exciting time for the premium end of the beef industry with customers demanding not only superior eating quality, but also animals that are fully traceable and reared to the highest welfare standards.
"The new British Wagyu assurance scheme puts out a very strong marker."
The principles of the scheme include animals are sire verified to a registered Fullblood Wagyu bull and dams are either dairy-bred or native breeds, all animals are born in the United Kingdom and are tagged with a British Wagyu-branded DNA tissue-punch tag. Animals need to be DNA sire verified and negative for BVD.
The animals also have to be Red Tractor assured and slaughtered at a minimum age of 24 months.
No bull beef is permitted.