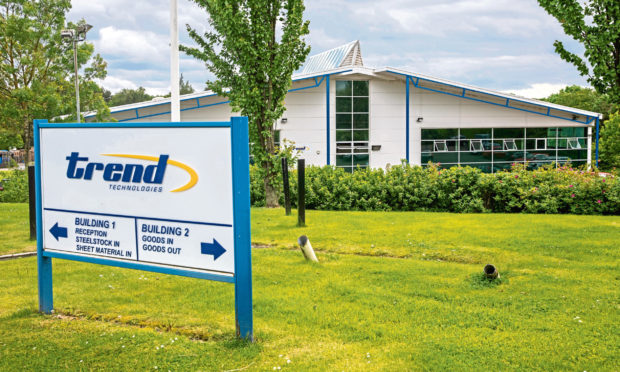 A Fife mechanical solutions provider remains on trend after seeing turnover increase by more than 14%.
Trend Technologies, which specialises in metal stamping, metal fabrication and injection moulding, saw turnover increase from £10.2 million in 2018, to £11.6m for the year ending December 31 2019.
Pre-tax profits rose, from £463,000, to £548,000, an increase of 18.3%.
The company, which operates from a 75,000sq ft base in Glenrothes, also saw pre-tax profits rise, from £463,000, to £548,000, an increase of 18.3%.
Commenting in the annual report, president Brian Dickstein said: "The company continued to increase sales, mainly through leveraging sales from existing and new customers introduced by other group companies.
"Profitability was as expected although this can vary depending on the mix of different types of sales in any given period."
The firm, whose corporate headquarters is in California, has a global reach with 10 plants in nine countries, including the United States, Slovakia, India and China.
The company operates across a broad range of industries, including the automotive sector, where it has experience in delivering parts from key fobs to reinforcement plates.
In healthcare and life sciences, it provides disposable equipment including syringe barrels and wound care products, as well as instrumentation including genomics and mass spectrometry.
Trend also has expertise in the renewable energy and energy generation and storage sectors.
The average monthly number of employees over the reporting period was 118, an increase of seven from the previous year.
The company previously operating as Stevenson Grantech, which was acquired by Trend Technologies in 2016.
jimillar@thecourier.co.uk