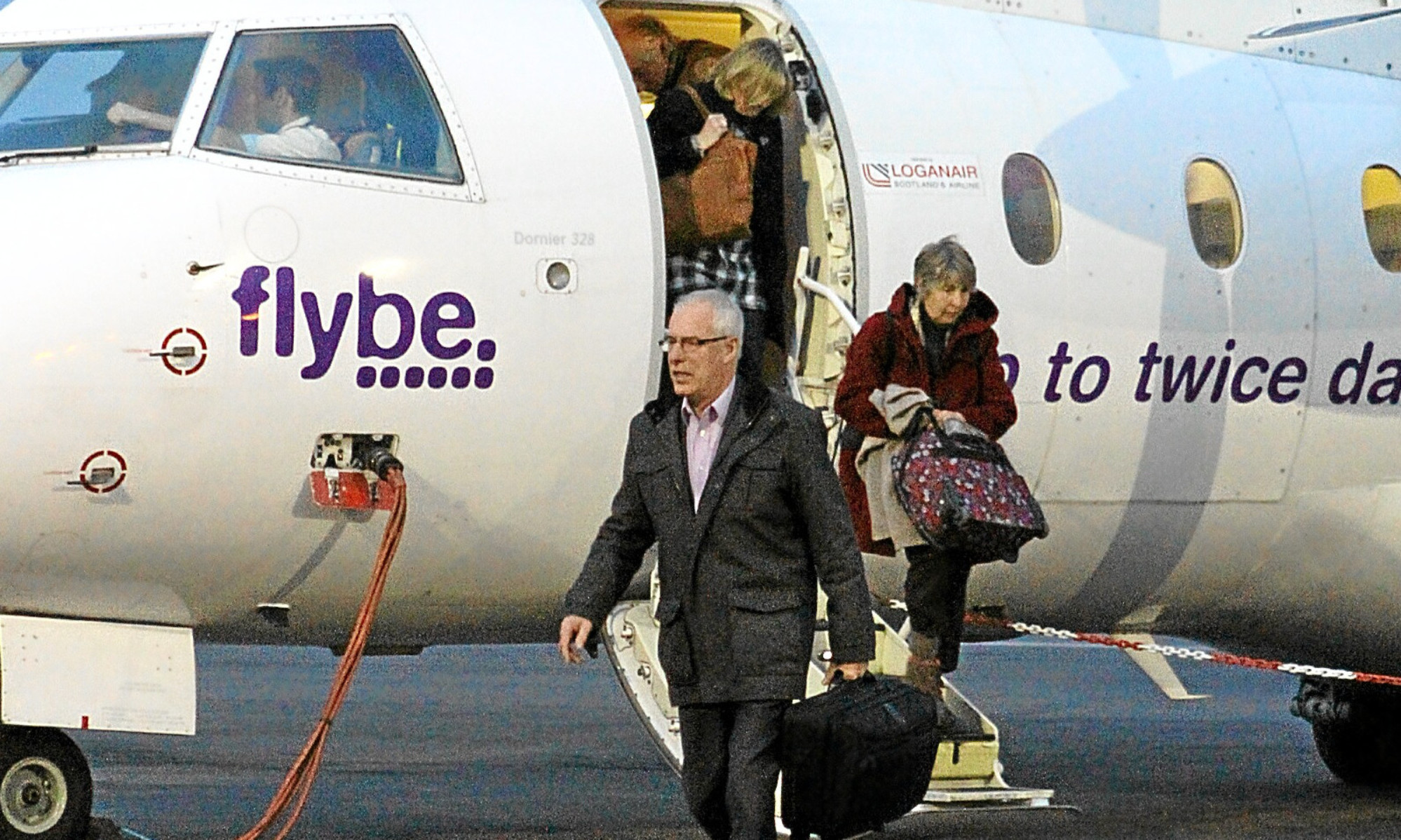 Shares in Flybe fell back early despite the regional airline reporting an annual profit for the first time since it became a listed company in late 2010.
The company – which operates both scheduled flights out of Dundee Airport to London Stansted and Amsterdam – generated revenues of £623.8 million in the year to March 31 and a pre-tax profit of £2.7m.
That figure improved to a profit of £6.8m after the factoring in of a £4.1m tax credit.
The result compared with a £23.6m loss in 2015 and Flybe chief executive Saad Hammad said it showed the firm's three year turnaround plan was making an impact.
"This year was the second full year of our three-year transformation plan and our performance has been very encouraging," MrHammad said.
"We achieved profitability for the first time as a public company, following losses in every year since Flybe's stock market flotation in 2010.
"We delivered top-line growth in a difficult revenue environment, expanding our network and carrying more passengers than last year."
A reprofiling of the company's aircraft fleet has been among the changes made as part of the turnaround plan.
Twelve months ago, Flybe operated a fleet of 66 directly owned or leased aircraft and that number has now grown to 74 with the total number of seats in the fleet rising to 6,210.
The changes are continuing, however, with Flybe announcing yesterday that it was cancelling obligations to lease nine Bombardier Q400aircraft whilst spending £86m to acquire 10 aircraft it was under contract to lease.
In total, the fleet will expand to 85 aircraft over the next 12 months.
The company said the moves meant a number of its outstanding fleet issues had now been resolved, including an exit with penalty from a $892m obligation to buy new aircraft.
The company noted it had also divested of its unprofitable joint venture in Finland during the year.
The company also made strides during the year by driving down the operational cost per seat by 4.7% while maintaining the total revenue achieved per seat sold.
Overall, the number of passengers carried by the airline was 5.9% higher than in 2014/15 and group revenues were 8.7% higher than the year previous.
The company said the performance was achieved despite the negative impact felt by the airline industry in the wake of the terrorism incidients in Paris and Brussels during the year.
Mr Hammad said the company was feeling the benefit of the turnaround programme – which still has one year to run – and was well positions to deliver strong growth in the medium term.
"We drove our unit costs down further," Mr Hammad said.
" We also resolved our last key legacy issue, with solutions delivered for our remaining E195 jets.
"As a result of all the action we have taken, Flybe is now a much more resilient business and well positioned for profitable growth.
"We are pleased with this performance and confident that we are well placed to navigate the current industry challenges with the strongest balance sheet in our history and a disciplined organisation which is already taking cost and capacity actions to support profit growth in the coming year."