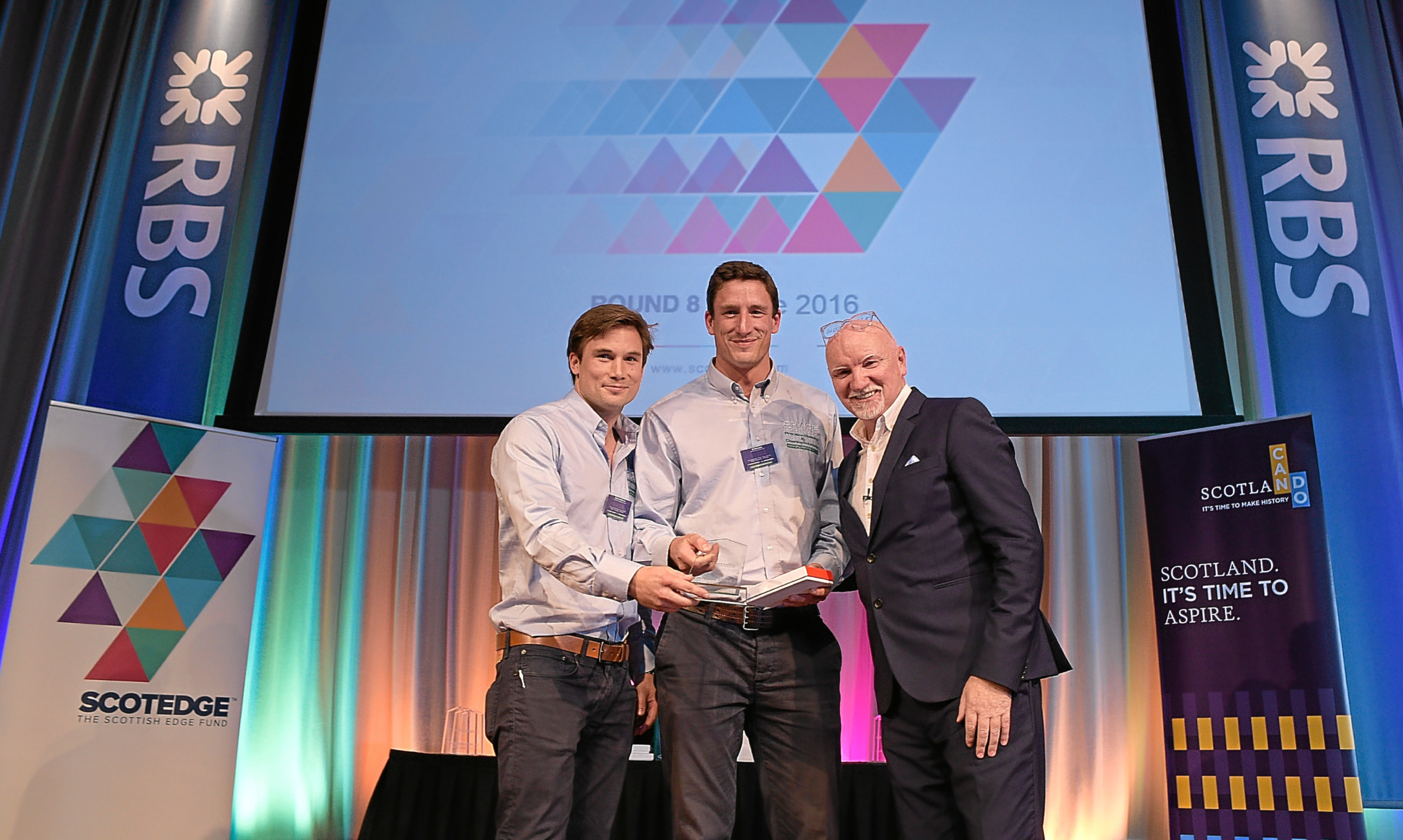 A Perthshire dry-ice blasting and manufacturing company was one of the big winners at the latest Scottish EDGE awards.
The Meigle-based firm scooped £100,000 after being invited to pitch at the awards finals in Edinburgh this week.
Richard and Ed Nimmons led the firm's pitch on how dry-ice can remove contaminants.
The were congratulated by entrepreneur Sir Tom Hunter.
The pitching session saw a total of £1.27 million of loans and grants handed to start-up and growth stage businesses.
Glaze & Save of Perth – a firm that turns single glazed windows into double-glazed units – was also successful and took home £25,000.
In the Young EDGE category, Dundee-based games company A Fox Wot I Drew picked up £5,00 to help develop its BAUM game for Apple TV, while £10,000 WildCard EDGE awards went to Perthshire's Pio Desig and Trossachs Distillery.
Smaller WildCard awards of £5,000 also went to app developer Study Ninja of Dunfermline and Perthshire's Veloeye, a bike theft deterrent and retrieval system.
Scottish EDGE CEO Evelyn McDonald said: "The twenty-two businesses who pitched today represent the best of Scotland's start-up businesses and entrepreneurial talent. For those who didn't win this time round it's not a no, it's a not yet."