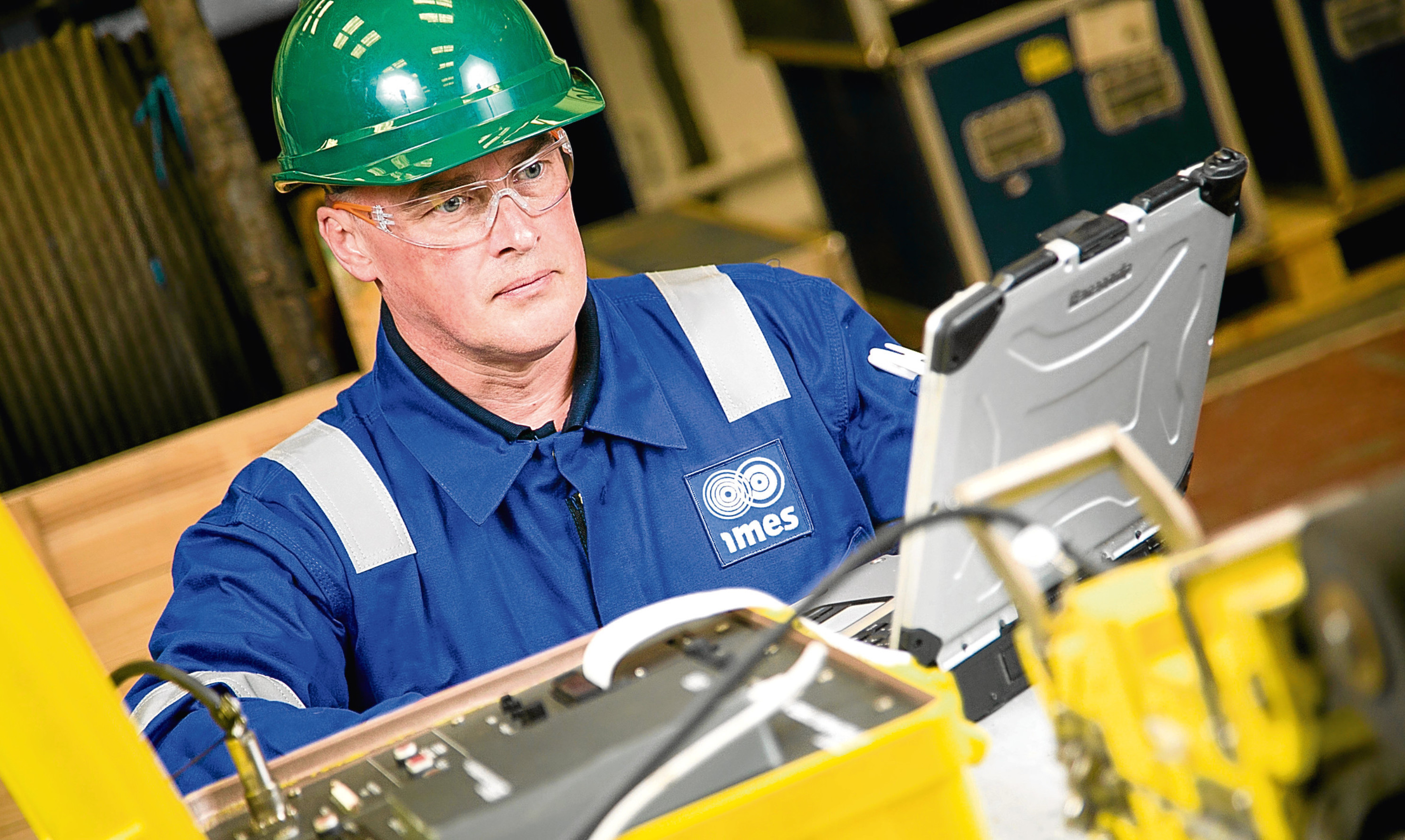 A marine and subsea specialist with an inspection and testing facility in Fife has changed hands in a pre-pack administration deal.
IMES Limited – which has a base at Rosyth – joined the Seanamic Group stable following a deal completed just minutes after the appointment of administrators.
All 49 of IMES Ltd's staff have transferred to the new Glasgow-based owners under the terms of the deal.
A pre-pack arrangement essentially allows for the sale of a business as a going concern without it impacting on the continuity of business operations.
It also preserves the value of assets and debtors which can become more difficult to realise in a conventional administration process.
IMES's move into administration was done at the request of the company's directors.
Blair Nimmo and Geoff Jacobs of KPMG were named as joint administrators of the specialist inspection, examination and engineering services company on August 10.
The firm generated revenues of around £5 million in 2014 but began to experience cash flow difficulties last year as the global oil price fell and clients cut back on their spending.
KPMG said IMES's directors had attempted to secure new investment into the company but those efforts had been unsuccessful.
The firm was recently marketed for sale and the process concluded with a preferred bidder identified and a period of exclusivity granted.
Immediately following the administration appointment, the trading business and certain assets of IMES Ltd were acquired by Seanamic Group.
In addition to Rosyth, IMES Ltd operated from facilities in Aberdeen, Sheffiled, Portsmouth and Plymouth.
"In these difficult times for the oil and gas sector in particular, we are pleased to have concluded the sale to Seanamic Group, which will safeguard the jobs of the company's employees, preserve customer service and provide the best available outcome for all stakeholders of IMES Limited," Mr Nimmo said.
"We wish the purchaser every success in taking the business forward.
"The administration of IMES is another example of the current challenges in the oil and gas sector whilst also demonstrating that there is appetite for investment in stressed and distressed businesses in the sector."
In October last year, group company IMES Marine Safety Systems opened a new 20,000 square foot workshop and warehousing facility at Montrose Port.
The move represented a £250,000 investment and was hailed as a significant boost to the offshore vessel service capability at Montrose. IMES MSS was not part of the insolvency proceedings.
business@thecourier.co.uk