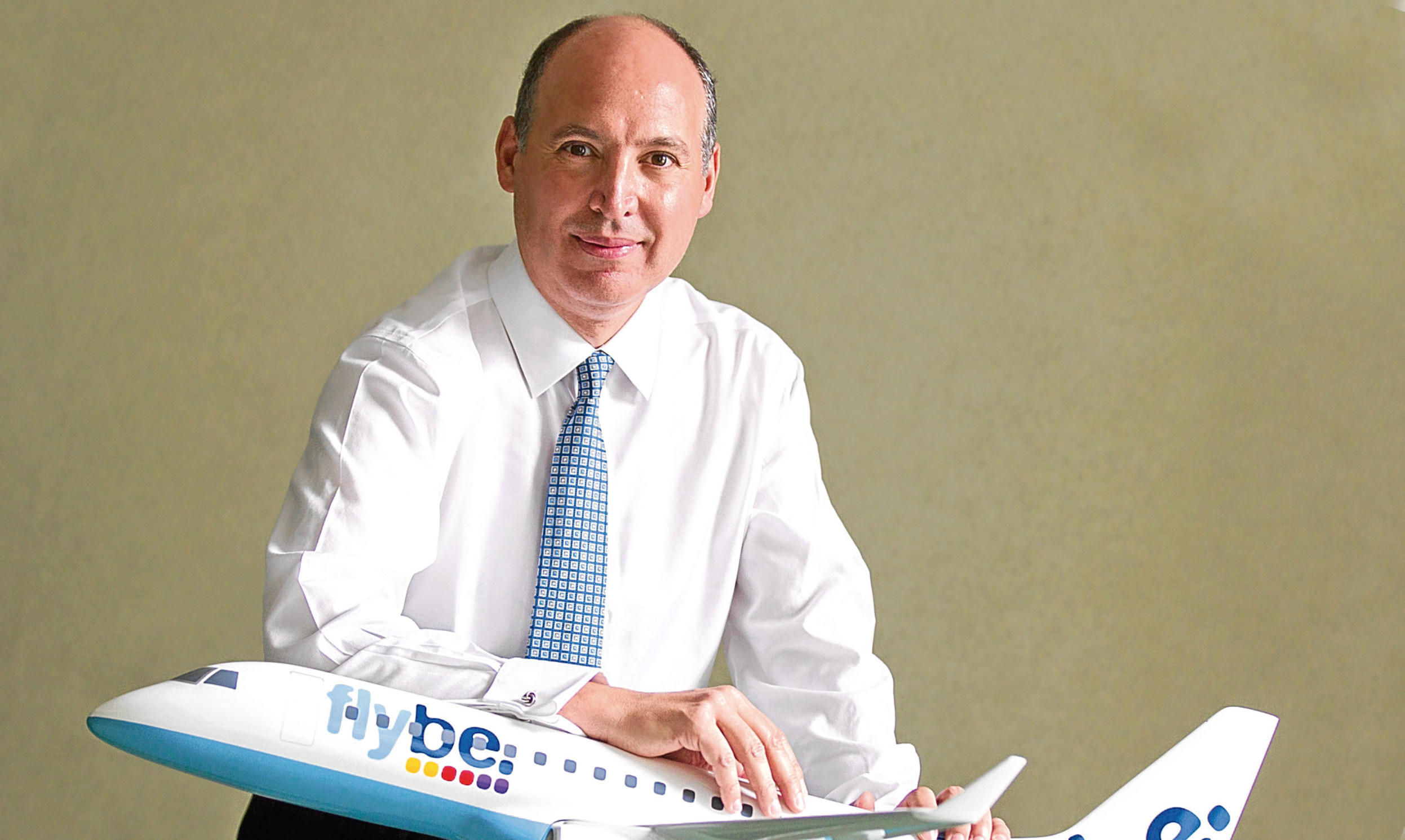 Regional airline Flybe has parted company with chief executive Saad Hammad with immediate effect.
The group – which operates both scheduled flights out of Dundee Airport and has a significant presence in Scotland – said Mr Hammad's departure had come by mutual agreement.
Shares in the group moved lower in morning trading after the change was revealed.
The company said non-executive chairman Simon Laffin had assumed the role of executive chairman of the business while the search for a successor to Mr Hammad was carried out.
The outgoing chief executive arrived at Flybe in August 2013 and immediately commenced a major overhaul of the business.
The board said it recognised "the substantial contribution" Mr Hammad had made to the business.
But it said both the board and Mr Hammad believed it was time for a new CEO to be brought in to drive the long-term growth of the airline.
Flybe has had a turbulent time financially under Mr Hammad's leadership with the year to March 31, 2015 bringing a £23.6 million loss.
The company returned to the black with a pre-tax profit of £2.7m from revenues of £623.8m in the financial year just gone.
That performance – the first time the company had achieved a profit since it s stoick market floatation in 2010 – allowed Mr Hammad to declare in June that a three year turnaround plan that he had instituted was making an impact.
Executive chairman Simon Laffin said Mr Hammad was leaving the business in a "significantly strong position" than he found it.
"The Board would like to thank Saad for his energy and drive which has been a major contributor towards Flybe's transformation over the last three years," Mr Laffin said.
"He mapped out a clear vision for the group and led it to a significantly stronger position.
"We wish him well for his next challenge. Whilst the whole aviation industry faces a challenging market environment, Flybe remains well placed."
Mr Hammad said: "I am very proud of what we have achieved over the last three years with a major turnaround in Flybe. Now is the right time for me to move on to a fresh challenge.
"I would like to thank all company employees for their hard work, passion and commitment and wish them all the best."