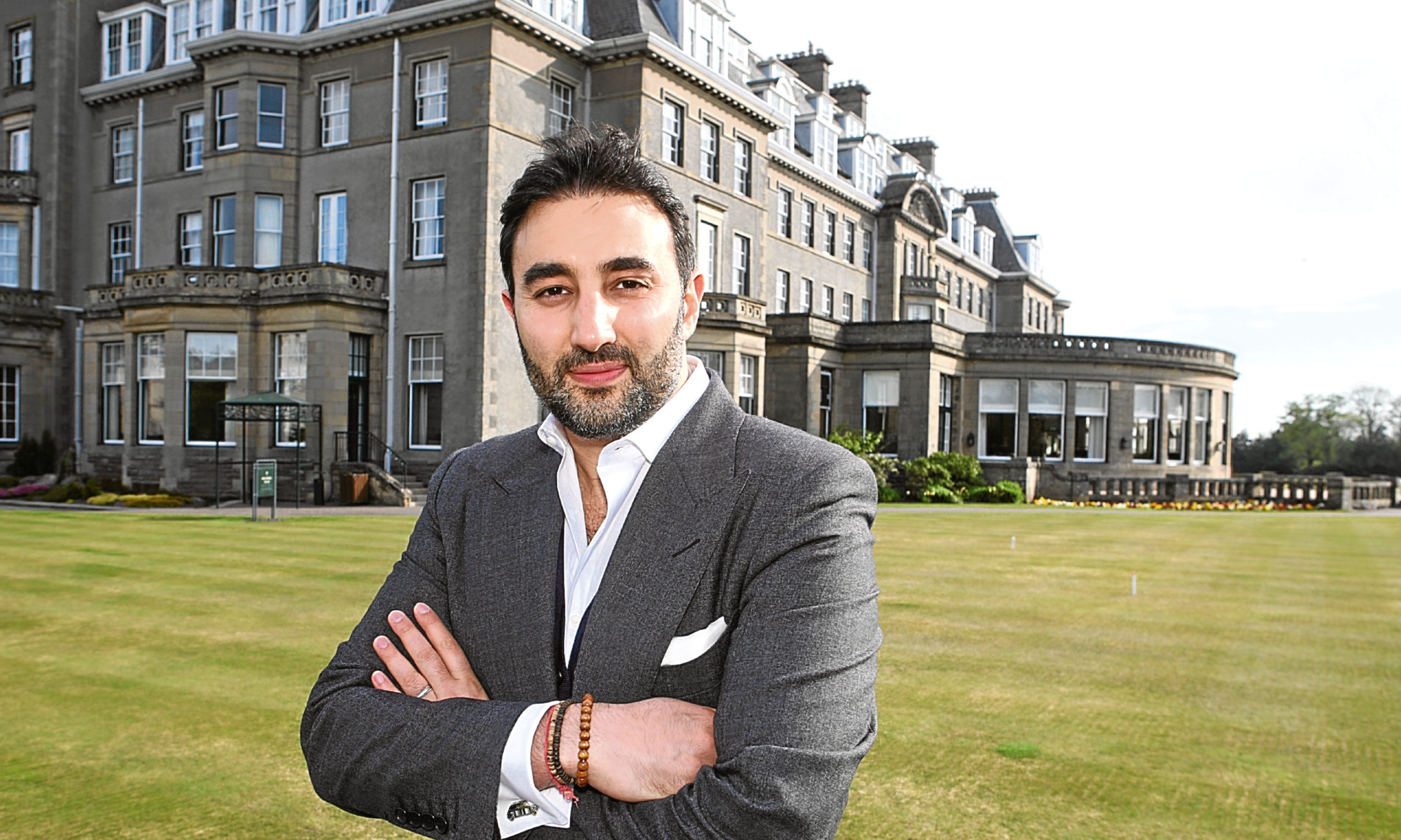 The owner of Gleneagles has outlined plans to create a luxury camp development near to the iconic Perthshire resort.
Ennismore Capital founder Sharan Pasricha told delegates gathered at his five-star hotel for the 2017 Entrepreneurial Scotland summit that his management team were mulling plans for a new phase of investment at the millionaires' playground.
Ennismore has acquired 50 acres of farmland around two miles from Gleneagles and is considering options to develop it.
The proposed scheme is for a luxury camp featuring a mix of accommodation from luxury tents to three-bed cottages.
Mr Pasricha – who led the deal to buy Gleneagles from long-time owners Diageo in 2015- said the proposed development was part of a reimagining of the Scottish estate to secure its future for the next 10 years.
Since taking over at Gleneagles in the wake of the 2014 Ryder Cup, Mr Pasricha said Ennismore had upgraded a number of public areas of the hotel and will continue to invest.
"It has been two years since we took over the hotel and it has been absolutely amazing," Mr Pasricha said.
"At Gleneagles we have to look onwards. We have 95 years of the most incredible history and heritage and it is an iconic brand.
"We have to be respectful of the history but I believe we also have to be bold about the future and our repositioning has been about how we reinvest for the next decade.
"How do we secure its future outside of golf?
"How do we secure its future around amazing design, great events and fantastic food and beverage?
Mr Pasricha said his group's ambition was about making Gleneagles a "glorious playground" and the leisure camp concept is part of that vision.
"When we acquired the hotel there was a piece of land for sale two miles down the road," he said.
"At the time we ddn't know what to do with it but over the last couple of months we have been really looking at it.
"We have 50 acres of the most picturesque Perthshire countryside and our thought is to create an experiential product.
"If Gleneagles did a luxury camp, what would that mean?
"The world is changing – people want to feel connected in a world of digital but we aspire to create an analogue world.
"We want people to get out and turn their phone off and we are thinking luxury tents to three-bedroom beautiful cottages."