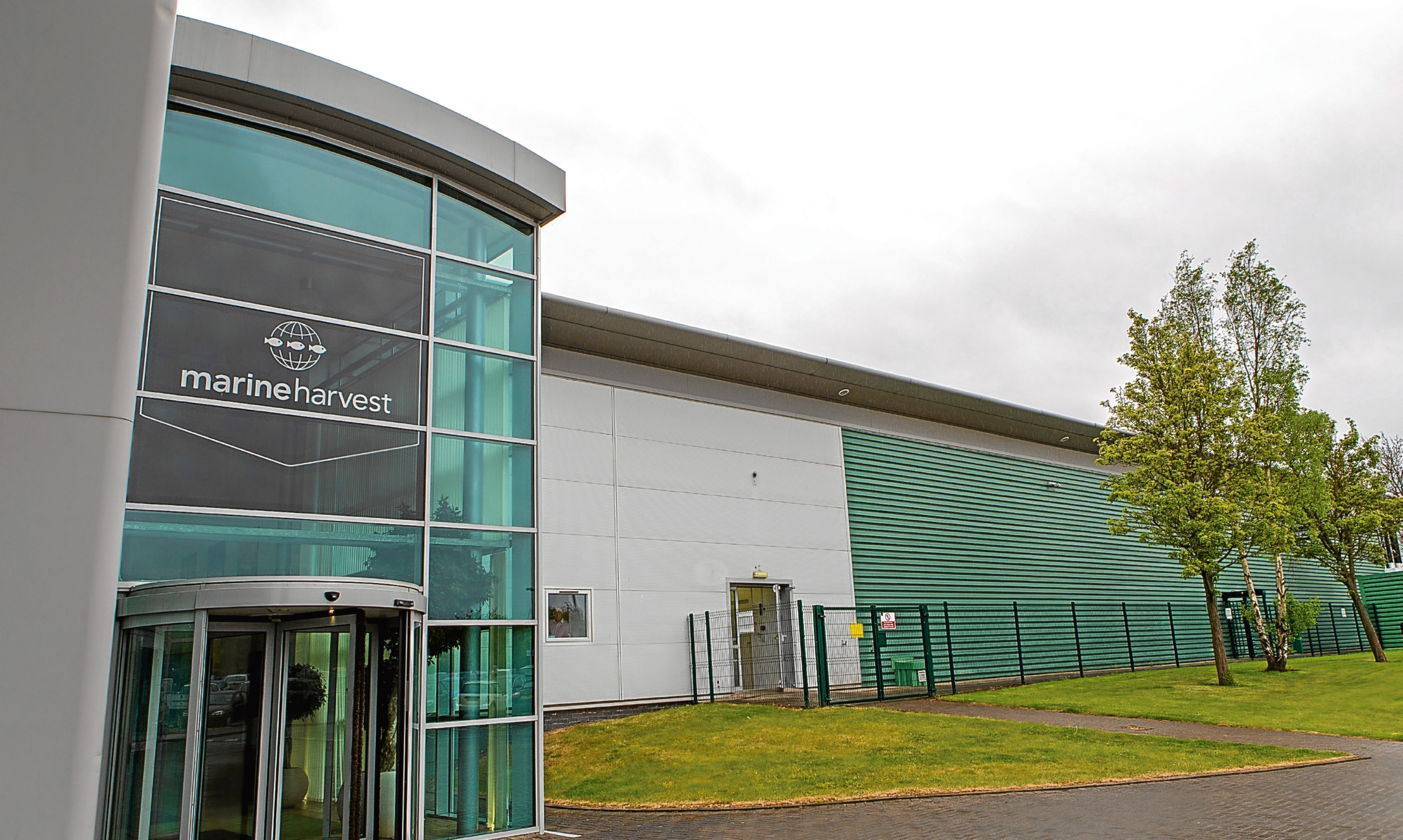 A major salmon processor in Fife saw losses treble as it struggled to cope with a £100 million order from supermarket giant Sainsbury's.
Marine Harvest VAP UK launched a major recruitment drive for its major new Rosyth processing plant in the autumn of 2015 after winning a tender to provide the supermarket group with a range of salmon products.
The first product was due to be delivered to Sainsbury's in November 2015 ahead of the vital Christmas party season.
New accounts show the company struggled to train up new recruits in time to service the Sainsbury's contract.
The scale-up of the business in the year was enormous, going from 58 to 234 full-time equivalent staff in the 12-month period and additionally bringing in 400 agency staff.
The resulting poor yield per fish meant the firm used up far more salmon than expected in fulfilling the contract, leading to increased costs.
Newly published accounts show the firm – part of Norwegian-based Marine Harvest ASA – made a £12.83m loss in the year to December 31 2015, a significant widening of the £4.4m loss it racked up a year earlier.
Turnover in the period came in at £44.79m, but the cost of sales was £49.5m, leaving a gross loss of £4.75m.
Administrative expenses shot up in the period from £2.89m in 2014 to £7m.
In his strategic report to the accounts, finance director James Mark said the company had sustained heavy losses in the final quarter of 2015 as the Sainsbury's contract came on stream.
However, he noted the company returned to profitable trading in late 2016 and was now growing in a "controlled manner".
"During 2015, Marine Harvest VAP UK Limited managed to secure a circa £100m deal with J Sainsbury PLC to secure their entire salmon range," Mr Mark said.
"This began to build rapidly from September 2015 onward with a large recruitment drive and influx of new employees. There were multiple challenges during this time as staff were not experienced in using the equipment and poor yields were a consequence of this and managing the sheer volume of Sainsbury Christmas was extremely difficult.
"The company managed a high service level with Sainsbury's during the period but, because of poor yields from the new staff, paid a high price financially with heavy losses in the final quarter.
"In 2016 these challenges were addressed effectively with a break-even position being achieved in the third quarter and the business has been in profit since and actively seeking to grow now in a controlled manner."
business@thecourier.co.uk