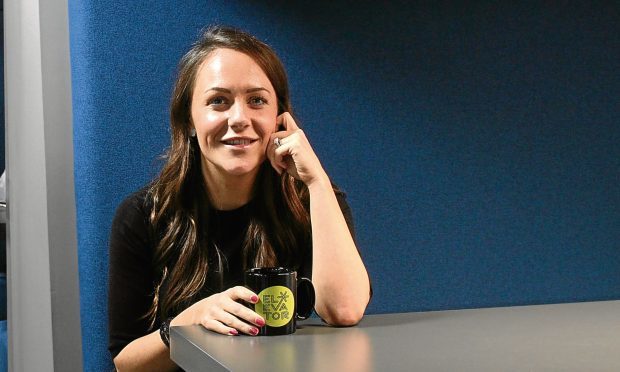 A new entrepreneurial development programme aimed at boosting the creative and design sectors in Perth will kick off next month.
The 12-week course will be provided by Elevator, as the social entreprise with a mission to support emerging business leaders moves into its third Scottish city after Aberdeen and Dundee.
Perth's first Elevator programmes will take place within the Maker Space at AK Bell library.
However, the unit will ultimately move into the Creative Exchange at the Famous Grouse Ideas Centre which is currently being built out at the old St John's Primary School.
Perth Elevator manager Caryn Gibson said she been delighted at the level of interest surrounding Elevator's arrival in the city, with a strong response from potential participants ahead of last night's application deadline.
"It has been absolutely brilliant – I have been blown away by the enthusiasm and excitement for the project," she said.
Ms Gibson said the new hub represented a great opportunity to turbocharge the city's creative sector and, through Elevator's Dundee and Aberdeen centres, link up Perth entrepreneurs with like minded individuals operating in the north east of Scotland.
"The new building won't be ready until the Spring of 2019 but we wanted to kick off with the project," Ms Gibson added.
"We did a lot of research in the city and the Perth accelerator is for creative and design businesses.
"The council is really trying to bring local businesses out of isolation and get them to start working together more."