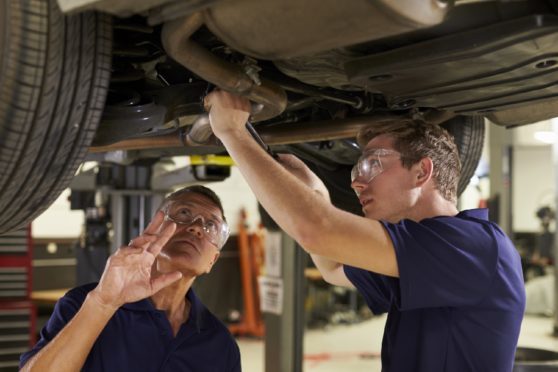 As Scottish Apprenticeship Week begins, Caroline Lindsay discovers that the campaign is mutually beneficial to both businesses and apprentices
Last year, hundreds of businesses across the country took part in Scottish Apprenticeship Week. Employers, apprentices, training providers, colleges, councils, schools and other partners all played their part. This year is set to be even bigger – with the theme Apprentices are the Businesses, the campaign is aimed at encouraging more employers to take on apprentices.
Organised by Skills Development Scotland (SDS), feedback from last year shows that four out of five apprenticeships had led to either working at a higher level, working for higher pay, doing a job with more responsibilities, or all three, while teh majority of apprentices said they are more confident, more enthusiastic about learning and have better long-term career prospects.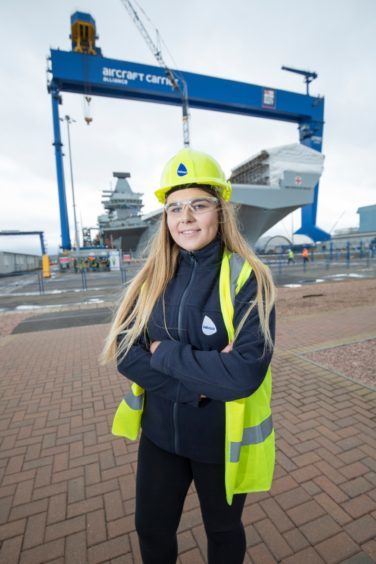 Apprentice Tiegan Duff is enjoying the first stages of an exciting career in engineering, after securing a Modern Apprenticeship (MA) with Babcock.
The 18-year-old from Lochore applied for the job with the engineering firm after undertaking a Foundation Apprenticeship while still at school.
Foundation Apprenticeships are for pupils who can choose them alongside their other subjects, such as Highers.
They mean pupils can get out of the classroom and into college and the workplace with local employers.
The former Lochgelly High School pupil said: "The Foundation Apprenticeship gave me an insight into a career in engineering, as well as the relevant skills and knowledge towards gaining a Modern Apprenticeship.
"By doing the Foundation Apprenticeship first, I had already gained skills and knowledge which I could transfer over to the MA, so I found the transition easier."
Since starting her Modern Apprenticeship with Babcock last August, mechanical engineering apprentice Tiegan has been attending Fife College and spending time with her employer.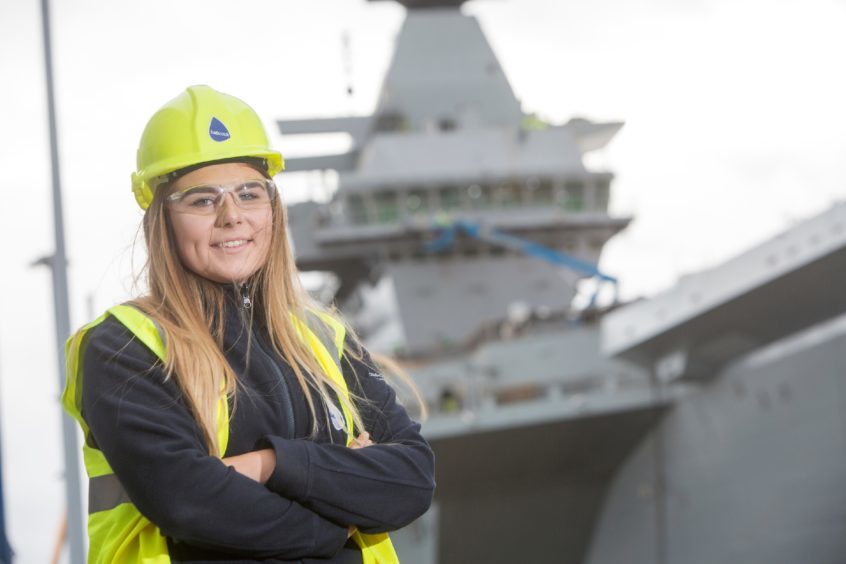 From June, she will be based at Babcock's 300-acre site in Rosyth, where she'll be working on HMS Prince of Wales, the second Queen Elizabeth Class aircraft carrier being built for the Royal Navy, as well as smaller vessels and in the machine shop.
She said: "I am really enjoying college, especially the practical side of things."
"But I'm also looking forward to being out on site – I can't wait. It will be a good change and a great opportunity to learn from engineers who are already working for Babcock."
Tiegan's Modern Apprenticeship will take her between three and four years to complete. At the end, she'll be fully qualified to pursue a career as an engineer – and she's keen to progress with Babcock.
It's not just technical skills which she's gaining through her apprenticeship – she's growing in confidence, developing her people skills, and she's enjoying the regular wage too.
Julie McCluskey, Early Careers Advisor at Babcock's Rosyth site, said: "We were really excited to welcome our new apprentices to the team in August last year.
"They brought a range of good experience with them, having all completed a National Certificate in their chosen trade. Some of the group already had previous experience in the industry too.
"It's really important that we ensure our apprentices gain essential skills, knowledge and experience for the future."
Meanwhile Rachel Connell, an office administrator at marketing agency Volpa, has her apprenticeship to thank for leading to a job she loves.
"I had just dropped out of school and was feeling deflated about my career path," Rachel recalls.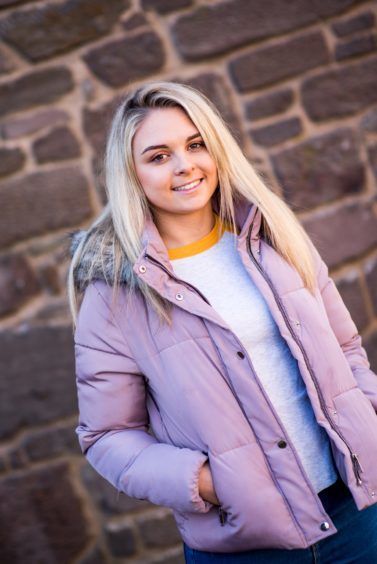 "One thing I did learn was that classrooms and textbooks were not for me.
"I joined an apprenticeship scheme at Volpa as I felt learning while gaining experience of a real job would be most benefitable to me," she continues.
"I realised it is the perfect combination for me: gaining a qualification; being in a working environment and earning as I go."
During the apprenticeship Rachel learned a lot about how a business works.
"Being in admin helped me understand the operations of a business and how it all came together," she explains.
"Also, just being in the office environment with creatives made me learn a lot about what our aim as a business was, which is to give clients the best possible service. I have expanded on my people skills and knowledge of marketing and every day in Volpa is different – I enjoy having a new challenge every day."
Currently working her way through her digital marketing apprenticeship and into a full time digital position where she can work in a more creative role, Rachel has sound advice for anyone thinking about an apprenticeship.
"For me, the experience I am gaining and the opportunities I am being given would, most likely, have passed me by if I was sitting in a university lecture room," she says.
"Having the chance to work in a real business environment and watch others is something I couldn't learn whilst doing a full-time course.
"It is the perfect alternative, you're getting a chance and that 'foot-in-the-door' you would never have gotten otherwise. I have gained confidence, focus and self-belief."
SDS Chief Executive Damien Yeates, has the last word: "Scottish Apprenticeship Week highlights the commitment of businesses who have decided to invest in the skills of their workforce," he said.
"It also shows the success of individuals who have chosen work-based learning through an apprenticeship to get a qualification and develop their careers.
"From Shetland to the Borders, employers across Scotland are seeing the business benefits of taking on apprentices.
"With support from Skills Development Scotland and new types of apprenticeships available this year, there's never been a better time to get involved in work-based learning."
Stats
Around 12,000 organisations already employ Modern Apprentices, from family firms to multi-nationals across every type of business.
More than 3,500 new apprenticeship opportunities this year will help boost Scotland's economy and give young people a head-start in their careers.
Skills Development Scotland (SDS) is supporting around 2,600 Foundation Apprenticeships for pupils and approximately 900 Graduate Apprenticeships in 2018.
SDS already works with industry and employers, supporting more than 26,000 Modern Apprenticeships last year, set to rise to 30,000 per year by 2020.