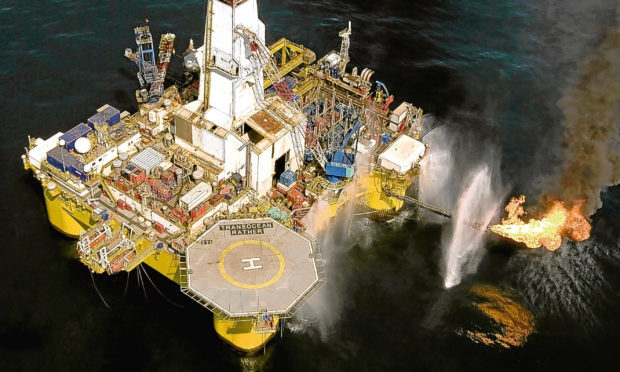 An additional $180 billion of oil has been added to the projected remaining hydrocarbons reserve in the North Sea.
The UK's Oil and Gas Authority (OGA) has uprated its long-term production projections for the basin to 11.7bn barrels of oil equivalent (boe) by 2050.
The figure represents an uplift of 2.8bn boe on the previous estimate made prior to the publication in 2014 of oil tycoon Sir Ian Wood's review of the sector and the implementation of its findings to maximise recovery.
At current prices of circa $64 per barrel of Brent crude, the uplift equates to almost $180 billion of additional reserves on the UK Continental Shelf.
A total of 33 new fields have started-up since 2014 and production efficiency has improved significantly.
Unit operating costs have fallen by a third in the past four years and OGA said improved asset stewardship standards and behaviours had driven up levels of collaboration within the industry.
OGA chief executive Dr Andy Samuel said the 2.8bn figure could be higher still as technology advances and new wells are drilled.
"The extra 2.8 billion barrels identified shows the future potential of the basin which could be boosted further through investment and exploration successes," Dr Samuel said.
OGA released the new production projections ahead of Chancellor Philip Hammond's first Spring Statement address on March 13.
The informal economic update to Parliament is a replacement for the traditional Budget showpiece, which has been permanently moved to the second half of the year.
There will be no new tax announcements or spending changes made by Mr Hammond in his speech.
In addition to the long-term forecast, OGA also revealed daily production was flat in 2017 at 1.63m boe per day.
Output would have nudged higher but for the unscheduled closure of Forties in December after a crack was found in the oil export pipeline.
However, production levels are expected to grow in the coming months.
"2017 continued to be a productive year and production levels are set to rise in 2018 as more new fields come on-line," Dr Samuel said.
"The OGA continues to work in partnership with industry and government in maximising the economic recovery of our resources and in pursuit of the considerable prize highlighted by Vision 2035."