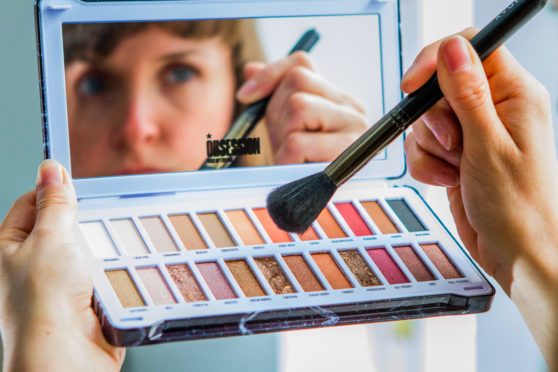 A High Street store says changes will be made after The Courier revealed it stocks make-up featuring sexually-themed names including "foreplay" and "MILF".
Boots is selling the Obsession Obsessive eye shadow palette for just £12 but critics said the use of such explicit names could normalise "inappropriate" behaviour amongst teenage girls.
Some of the 24 colours of eye shadow contained in the palette have been given sexually explicit names, although these do not appear on the outside of the packaging.
They include "safeword", "foreplay", "homewrecker" and "MILF", a sexually explicit acronym.
Although other types of make-up have used suggestive or explicit names, such as the blusher "Orgasm", it is not usually sold at pocket money prices – or hidden on the inside of the packaging.
High Street store slammed after "overly sexualised" make-up sets end up in teenagers' hands
A concerned father contacted The Courier about the make-up after buying the eye shadow for his teenage daughter.
He only discovered the names used for the different shades when the palette was opened.
A spokeswoman for Boots said they would change the names used in future Obsession eye shadow palettes following the public outcry.
She said:  "Obsession is a new brand. While we were experimenting with our personality, we know we haven't always got things quite right and some of our shade names need work.
"This is something we're addressing and fixing as a priority as new products launch and we will not repeat these shades names, in future.
"We really appreciate this feedback and please be assured we're working hard to put this right".