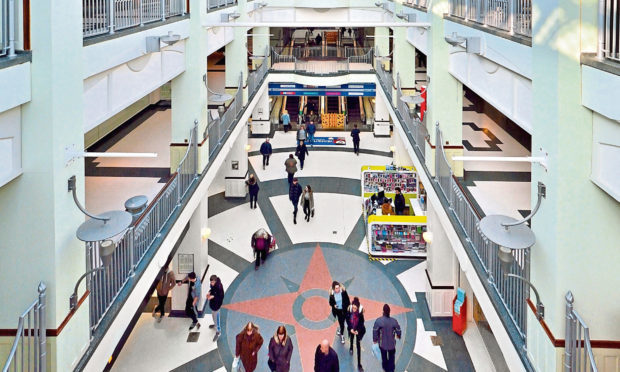 Discount department store TJ Hughes has agreed a deal to take the unit formerly occupied by BHS in Dundee's Wellgate Shopping Centre.
The Liverpool-based firm has signed a 15 year lease for the substantial 53,888 sq ft (5,006 sq m) retail unit.
The flagship letting, secured by Savills, comes shortly after a lease being agreed with discount gym operator, Xercise4Less. The chain took a 31,000 sq ft (2,880 sq m) on the centre's second floor on a 12 year lease.
It is anticipated Exercise4Less will be open for trade by the end of July and TJ Hughes – which used to operate a smaller unit in the centre – by October.
Stuart Moncur, head of national retail at Savills, said: "Our strategy has been to secure new anchor occupiers and with the arrival of both Xercise4Less and TJ Hughes, we certainly believe the Wellgate is on the up.
"TJ Hughes will occupy the former BHS store at the front of the Wellgate and will significantly improve the profile of the centre as well as drive substantial levels of footfall.
"We are excited about the prospects for Wellgate going forward and expect to have further new lettings to announce later in the year".
Peter Aitken, the manager of Wellgate Shopping Centre, described the TJ Hughes deal as "pivotal".
He said: "We are absolutely delighted to welcome TJ Hughes, which we believe will play a pivotal role in the centre's ongoing development.
"Not only will this national department store reinvigorate the centre but also provide a catalyst for other businesses to invest within the centre.
"The news is especially significant in light of the imminent opening of the Xercise4Less gym — together, these new tenants will enliven both entrances to the centre and generate a significant increase in footfall."
TJ Hughes previously occupied a third floor location in the shopping centre, which closed in 2011.
Xercise4Less, which operates 52 gyms in the UK, is new entrant to Dundee.
The company has spent £1 million fitting out the former TK Maxx store in the shopping centre after plans were approved in March last year.