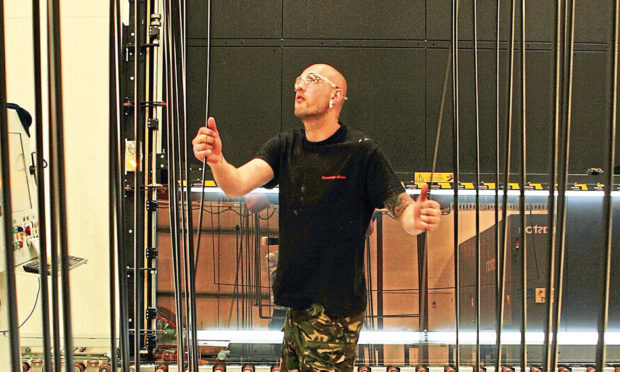 A Dundee glass manufacturer said an improved sector outlook was helping it to bounce back after a difficult year.
Newly filed accounts at Companies House show Ravensby Glass's parent, Malcolm Ogilvie & Company Ltd, dipped into the red in the year to October 31, 2017, with a £221,743 pre-tax loss from sales of £13.39 million.
The prior year saw the company return a £625,112 pre-tax profit from revenues of £14.33m.
Group chairman Nicholas Cunningham said 2017 was a tough year for the business, but stressed trading had significantly improved in the current financial year.
The group – a significant private sector employer with 159 staff on its books – operates out of two glass production facilities at Dundee's West Pitkerro Industrial Estate.
The group produces a range of insulated glass panels and also carries out glass tempering and painting activities.
Mr Cunningham said the company had seen order volumes increase in recent months as confidence returned to the construction sector.
"The trading period (FY 2017) was very difficult for us – there is no question about that," Mr Cunningham said.
"But our market outlook is increasingly positive, we have secured more long term work against national and international competitors – which is very good news for us – we have got a sustainable investment programme in up-to-the-minute machinery and we remain committed to our market and to recruiting locally.
"Currently, at nine-months into this year, we are very aspirational about our volumes and our targets.
"There is lots of work out there."
Malcolm, Ogilvie & Co was incorporated in February 1894.
Its background was in jute weaving and spinning but it later diversified into catering equipment, glass and lenses.
The modern business is primarily focused on glass manufacturing through its Ravensby subsidiary.
A voluntary strike off application has been made for a second subsidiary, Discovery Solar Systems, which no longer trades.