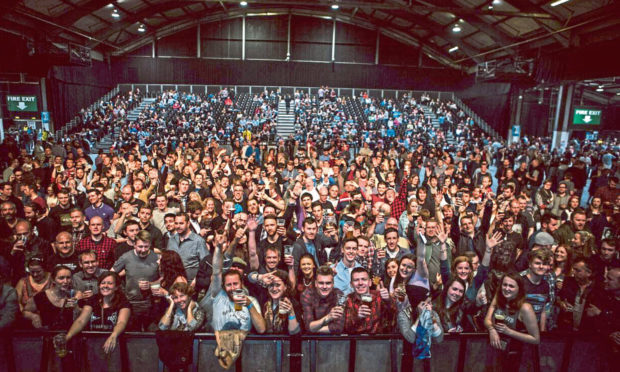 Dundee-based website development firm mtc has revealed its expansion plans as it celebrates its involvement in smashing the world crowdfunding record.
mtc developed craft brewer BrewDog's website, including the platform for the Ellon beer firm to run its 'equity for punks' crowdfunding campaigns.
The most recent crowdfunding round, which closed last week, raised £26.2m from 50,000 investors.
Director Alex McDonald said: "We redesigned the BrewDog website about four years ago and they came to us when they wanted to run their crowdfunding campaigns through their own website rather than third parties.
"They were always confident that they could bring traffic to their website.
"We are proud of the part we've played in the world record. I think the website took more than £22m.
"In the last few weeks they jumped on Crowdcube as well to get some exposure to their database which brought in another £3m to £4m."
In the last couple of years mtc has established a number of brewing clients including Dundee's 71 Brewing, Aberdeen-based Fierce Beer, Innis & Gunn, Wild Beer and Siren.
Mr McDonald said the brewing industry was an example of the firm being able to offer "sector specific solutions".
"We've developed more than 1,000 websites so we can draw on experience of what works for each industry," he said.
One of the sectors the firm is currently targeting is the motoring industry after successfully developing the Peter Vardy dealership's website.
mtc employs around 80 staff at City Quay in Dundee and recently added a Manchester office.
The fast-growing firm will start operating from Aberdeen in January next year and is currently recruiting.
"We have a number of clients in Aberdeen and feedback we've had before from customers is that they'd like to be round the table with us more often but don't want the 90 minute drive," Mr McDonald added.
"It's a natural expansion for us to move there. Aberdeen is starting to pick up.
"It will initially be a four person office but could rapidly grow.
"We are open to moving to more cities. We've got the Edinburgh office and we get asked about Glasgow frequently.
"It's important to get the key people who will drive growth."
rmclaren@thecourier.co.uk