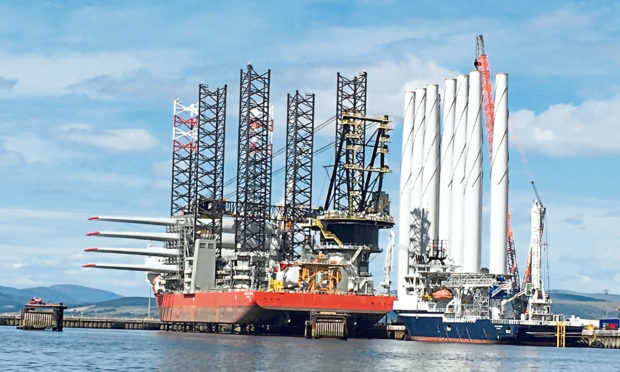 Perth utility giant SSE has said it expects to complete the giant Beatrice offshore wind farm in the Spring after it powered up its onshore Stronelairg array.
The £350 million 228 megawatt Highland array takes SSE's renewable energy capacity to close on 4,000MW, a milestone that will be breached when Beatrice – which is one of Scotland's largest and most important energy infrastructure projects – comes online.
The commissioning of Stronelairg this week – which, along with Dunmaglass, may be sold off as part of a strategy to realise value from developed and operating assets – came ahead of schedule and on budget.
"Its completion confirms SSE's position as the owner and operator of the most renewable energy capacity across the UK and Ireland," SSE wholesale director Martin Pibworth said.
"Through SSE Renewables, we want to build on our established skills in asset management and large capital project development to achieve future growth and maximise our contribution to the ongoing decarbonisation of the electricity system."
Meanwhile, wind farm operator E.ON is backing a major research programme to tackle biofouling of offshore devices.
The Innovate UK-funded CleanWinTur project will be based at the European Marine Energy Centre in Orkeny and also has the support of NDT Consultants, Brunel University, Reece Innovation, InnoTecUK and 3-Sci.
Its aim is to develop systems to remotely monitor and deal with organic build up on subsea turbine foundations.
The concern is that with larger turbines now being placed in deeper water, biofouling – which can lead to potentially problematic corrosion issues – will drive up maintenance costs.
The CleanWinTur solution is an ultrasonic system that remotely performs continuous turbine monitoring and cleaning operations.
Djelloul Seghier, project manager at NDT Consultants, said: "We are confident that the investigation will find real practical solutions to solve ongoing biofouling challenges, which will have a positive impact on the offshore wind sector and potentially save the industry millions, as well as creating new jobs after commercialisation."