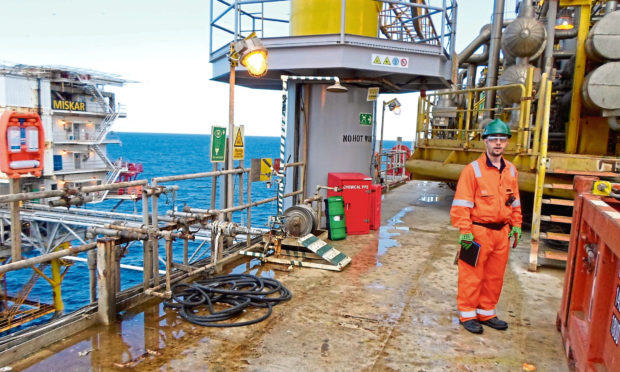 A safety specialist is eyeing a move to Dundee to capitalise on upcoming decommissioning projects.
Aberdeen-based Hawkes Health has announced its intention to set up a permanent base in Dundee on the back of several decom firms setting up in the city.
The firm provides environmental health and occupational hygiene services that it believes will be in high demand in relation to decom work.
This could include recording how hazardous materials are handled, noise levels assessments and air monitoring.
Hawkes Health will provide services for Shell's Curlew platform which will be cleaned and decontaminated at the Port of Dundee this summer before being taken to Turkey for final dismantling and recycling.
Director Dan Hawkes said: "We assess any type of workplace health risks.
"We know there is work coming to Dundee and we'd rather be first on the scene than last on the scene.
"We are already nurturing relationships in Dundee and we want to capitalise on the incoming work."
Hawkes Health was formed out of the oil and gas sector in Aberdeen. Its blue chip clients include Shell, Premier Oil and Marathon Oil.
The firm's network of offices include Norwich, London, Manchester and Birmingham.
The firm, which employs 30 staff, has already moved its registered office to its accountants in Dundee.
"We are coming out of the biggest recession in the oil and gas sector for 25 years are definitely on the up," Mr Hawkes added.
"Since November last year there's been a big upsurge and we see Dundee as a good opportunity to get in at the ground."
In the past year a series of firms have announced they will have sites in Dundee including the John Lawrie Group, Texo, Augean and Well-Safe.
rmclaren@thecourier.co.uk