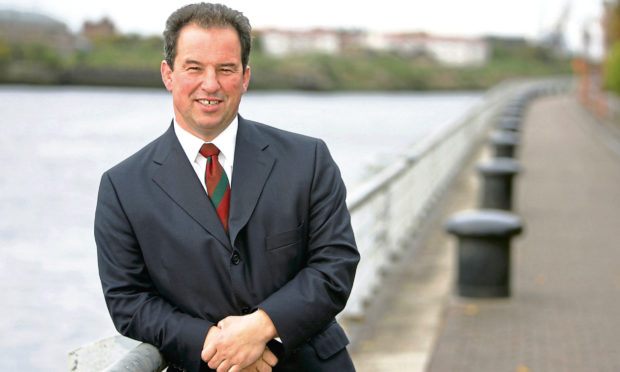 The Scottish economy weakened considerably in the first months of 2019 as the battle for Brexit took its toll on business confidence and investment.
The latest quarterly economic survey by Scottish Chambers of Commerce, which is compiled in partnership with the Fraser of Allander economic think tank, found a lack of clarity over the terms of the UK's exit from Europe had "cast a shadow over day-to-day decision making, with businesses clearly struggling to make long-term plans in such times."
While business confidence was positive across most sectors of the economy, manufacturing remained highly negative in its outlook as the sector pondered the impact of leaving the trading bloc without a deal.
Tim Allan, chairman of the Scottish Business Advisory Group and president of Scottish Chambers of Commerce, said Brexit had taken its toll.
"Companies in Scotland are caught in a pincer movement of business challenges," the Dundee-based businessman said.
"On one hand, businesses are faced with increased cost pressures such as rising costs due to currency weakness and higher wages, and on the other they are hit by the dampening effects of political turmoil caused by the ongoing uncertainty of our future relationship with the EU.
"There is an immediate urgency to deal with Brexit, which is hampering our ability to compete on the international stage.
"We see this borne out in the decline in confidence, difficulties in recruitment and challenges in exporting.
"Furthermore, restraint on plans to invest will do nothing to solve Scotland's ongoing productivity challenge which requires sustained levels of investment in skills and training if we are to see the shift the economy needs."
Professor Graeme Roy, director of the Fraser of Allander Institute, said firms were standing away from making new investment decisions.
He said: "Weak business investment has been a feature of recent times, and this latest survey shows that firms are becoming even more reluctant to make investment decisions at this present time.
"This is an unwelcome sign given the key role that investment plays in boosting productivity, and in turn improving long-term economic prosperity."