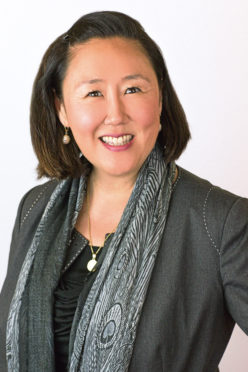 Serial entrepreneur Sonia Lo is on a mission to solve the world's food problems "one crop at a time".
She is chief executive of Crop One Holdings, whose vertical farms are revolutionising food production.
Ms Lo, who features as a "superhero" in a book aimed at encouraging youngsters to consider careers in science, technology, engineering and maths, is among the guest speakers at Entrepreneurial Scotland's annual summit at Gleneagles tomorrow.
As well as heading up California-based Crop One, she is the founder and managing director of London-headquartered investment manager Chalsys Capital.
She was also the co-founder and CEO of eZoka Group, a UK based internet start-up company that was sold to private investors in 2002.
In addition, she is a former director of global content for Google and was named among the world's top 100 technology pioneers at the World Economic Forum in both 2000 and 2001.
Her CV boasts degrees from Stanford University and Harvard Business School, while she also holds professional chef and pastry chef qualifications gained in London.
Ms Lo, who has lived in 16 countries and speaks seven languages, is no stranger to Scotland.
She has holidayed here many times and is lucky enough to have "always had exceedingly good weather" while driving around the country.
"Scotland has a strong culture of invention," she said.
"It has produced many entrepreneurs and some extraordinary inventions.
"There is tremendous innovation coming out of the universities and the investment infrastructure for early stage capital is growing."
Ms Lo started out working for a large media firm in London.
She said launching a new business had become easier in many ways, partly thanks to the internet, but it was still a good idea for budding entrepreneurs to follow in her footsteps and gain experience of working for big companies first.
"It teaches you how and why they make the decisions they do," she added.
This is invaluable experience for start-up founders who may otherwise have little knowledge of corporate behaviour, she said.
Crop One is part of a joint venture building the world's largest vertical farm in Dubai.
Its first produce from an estimated 6,000lbs of leafy greens per day is due to be delivered to Emirates Flight Catering's customers, including 105 airlines and 25 airport lounges, later this year.
Ms Lo said Crop One was pursuing expansion opportunities for vertical farming, which has environmental and economic benefits, on every continent.
business@thecourier.co.uk