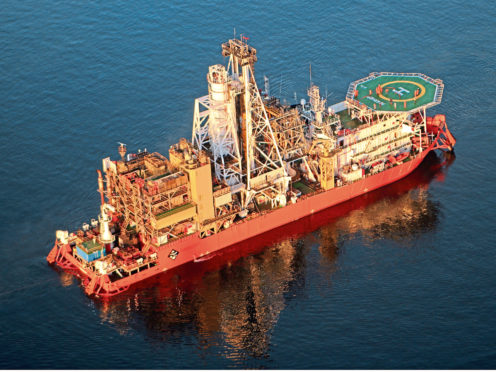 Babcock's Fife engineering base has won a major contract to carry out upgrades to an offshore mining vessel.
The aerospace and defence company has been awarded the work by diamond exploration firm De Beers Marine based in South Africa.
Babcock's Rosyth workforce will undertake design development activity in support of the planned upgrade to the power and propulsion system on the offshore diamond vessel MV !Gariep.
Sean Donaldson, managing director for Babcock at Rosyth, said: "We are delighted to have been awarded this contract by De Beers Marine South Africa and look forward to starting another engineering package of work for this important client.
"A team from our 560 experienced engineering and design resources will work to complete the vessel survey in South Africa and then complete the programme critical engineering and design for this re-engining project from our new state of the art engineering hub at Rosyth."
The design development activity, will support modifications for a new electrically driven propulsion system and the necessary changes to support auxiliary, structural and control systems.
It is anticipated that the design work will be complete by November.
The offshore diamond recovery vessel has previously undergone a hull extension and multiple recovery equipment upgrade programmes.
The MV !Gariep is owned and operated by Debmarine Namibia – a joint venture offshore marine diamond prospecting and exploration company owned in equal shares by De Beers and the Government of the Republic of Namibia.
Babcock has been a trusted supplier to thee Beers Group for many years.
rmclaren@thecourier.co.uk