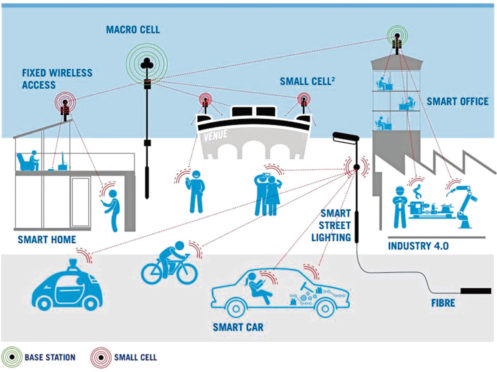 Upgrading Scotland's mobile network could increase the country's GDP by £17 billion, a new report published today claims.
The study, commissioned by infrastructure experts the Scottish Futures Trust (SFT), outlines the potentially substantial economic, social and environmental benefits to be gained from a 5G network.
It claims that in just over 15 years, as well as the increase in GDP, the country's annual tax revenues could rise £5.7bn as a result of 3,000 new businesses employing 160,000 additional staff.
5G is a step-change in the quality, capacity and flexibility of mobile wireless communications with the potential to offer greater reliability, much faster download and upload speeds and the capacity to accommodate more connected devices or sensors.
Derek Graham, programme director of SFT's digital infrastructure team, said: "The report highlights the substantial benefits that Scotland could realise by fully embracing the potential opportunities that improved digital connectivity and future 5G technologies can offer.
"Having access to seamless digital connectivity is therefore paramount to securing inward investment where extensive cross-sector collaboration will be required to facilitate the development, demonstration and commercialisation of key use cases to encourage the private sector to invest further in Scotland.
"We will therefore use our previous experience working with the Scottish Government to influence how we support further collaboration between local authorities, industry and academia to set the foundations for Scotland to be 5G ready."
Non-stop connectivity delivered through 5G networks has the potential to improve access to healthcare and education, deliver seamless multi-modal transport experiences and reduce energy consumption and costs through smart, integrated energy grids.
The report has been published to coincide with Scottish Government's 5G strategy announcement.
rmclaren@thecourier.co.uk