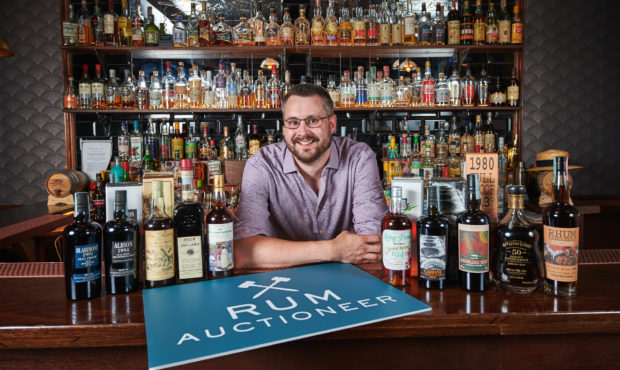 A Perth-based firm has launched the world's first online rum auction platform, with some rare items going under the virtual hammer in the first sale.
Launched by the team behind one of the world's largest online whisky auctions, WhiskyAuctioneer.com, Rum Auctioneer will offer people a user-friendly website that has been tried and tested over the past five years by selling whisky.
Whisky Auctioneer's decision to launch the new site came in response to the increasing numbers of rum appearing in their regular sales and a hugely successful standalone rum auction in May this year.
Iain McClune, managing director of Rum Auctioneer, said: "The rum market is an exciting and dynamic place currently.
"Over the past two years we have seen the volume of rum consigned to our monthly whisky auctions increase by over 70% and the value of rum sold increase by over 80%.
"A once underrated spirit, rum has now developed a devoted following who are searching out rarer and more unusual bottlings and premium offerings from our auctions.
"With our established reputation as specialist auctioneers and our in-depth knowledge of the drinks industry, it was a natural move to launch a dedicated website to meet this demand.
"In fact, even before our first auction has gone live we have already seen over 1,000 registrations on the website."
Industry expert Ian Burrell will collaborate with Rum Auctioneer, appearing as a featured blog writer for the site and acting as a behind-the-scenes consultant.
He said: "A dedicated rum auction site is a welcome addition to the rum marketplace, giving fans the chance to explore and discover different producers, styles and ages."
jimillar@thecourier.co.uk