Probe as scores of hazardous chemical containers dumped at former Fife gas plant
By
Neil Henderson
October 2 2020, 8.02am
Updated: October 2 2020, 9.41am
Calls have been made for immediate action to be taken after scores of rusting containers full of hazardous chemicals were abandoned at a derelict former gas plant in Fife.
Dozens of oil drums, plastic containers and chemical vats, many with hazardous labels attached, have been discovered in buildings at the former Westfield gas plant on the outskirts of Ballingry.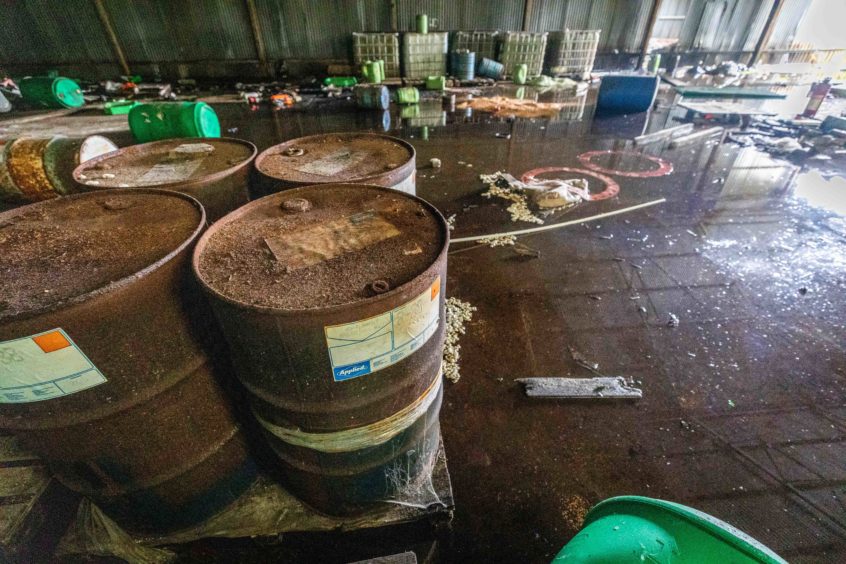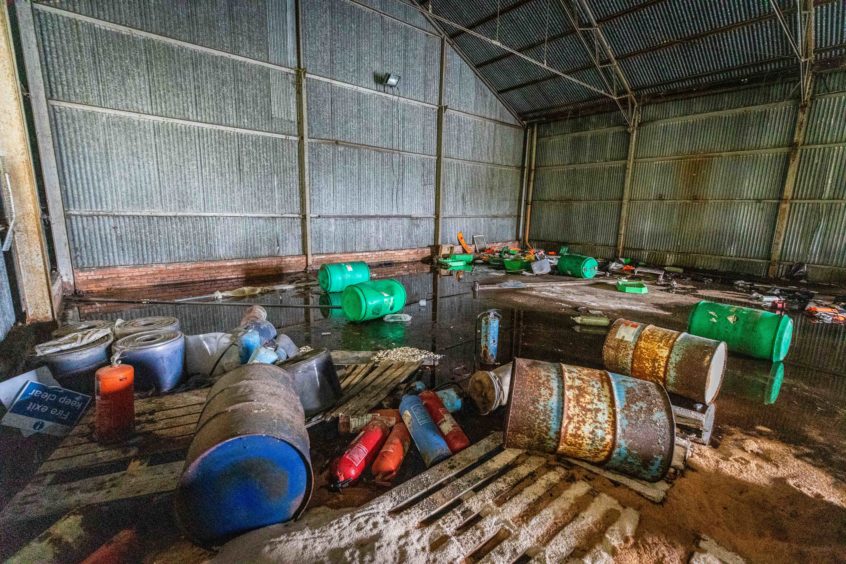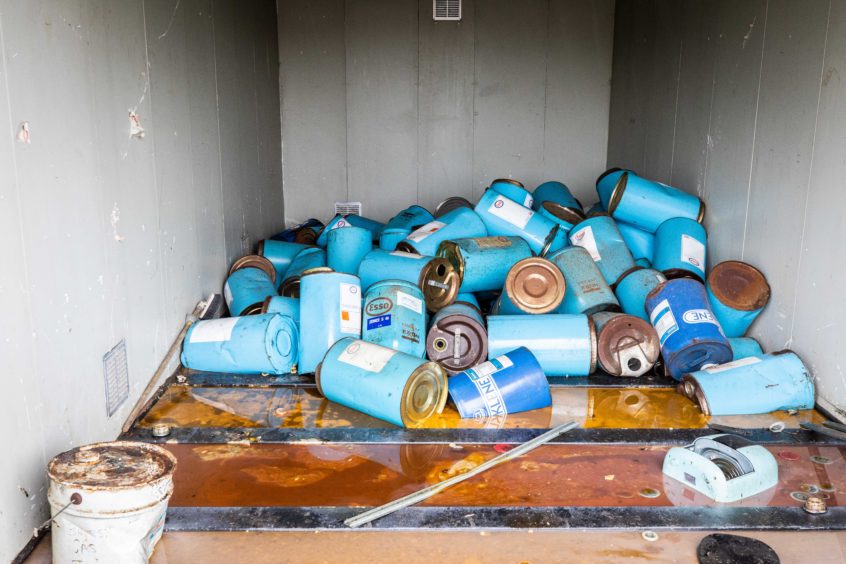 Gas canisters, tin drums and other hazardous items have also been found in buildings at the site which gained notoriety in May after The Courier revealed the site was the worst for illegal fly-tipping in Fife.
The largest collection of containers, many of which have already leaked their contents out across the ground, have been dumped in a disused storage hanger close to the Westfield Road entrance to the site.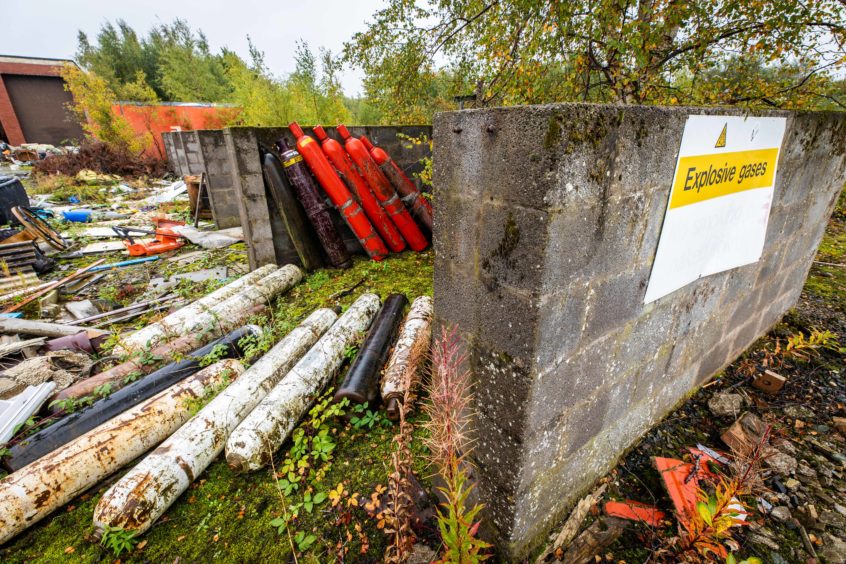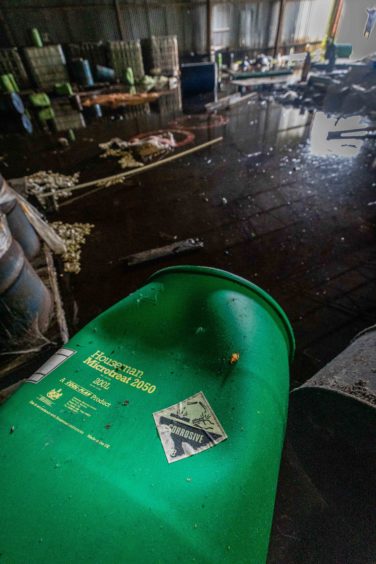 In the worst of the contaminated areas, chemicals and oil-like substances, including Microbeat 2500 – a Category 1 hazardous substance which is corrosive to metals and skin and can cause serious eye damage –  have spilled and form a layer as much as four inches deep.
VIDEO: Mountains of rubbish pile high during lockdown at Fife's biggest illegal dumping ground
With some of the contents now running to nearby drains, local councillor Lea McLelland said the area poses a "significant and worrying environmental problem" that needs "immediate action".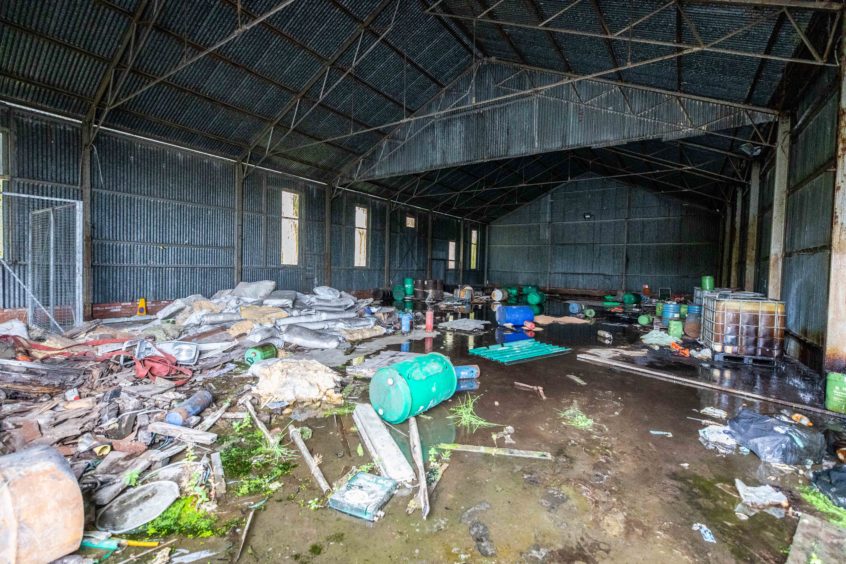 "I'm truly appalled by the discovery of such a large quantity of chemicals that seem to have been abandoned," she said.
"The smell is overpowering and the major concerns are that the containers could pose a threat both to individuals who may come into contact with them and the threat of long-term environmental damage."
The councillor said she has alerted the Scottish Environmental Protection Agency (Sepa) urging the watchdog to take swift action.
"This amount of discarded chemicals is by far the worst I've ever come across and clearly needs to be addressed without delay.
"I immediately informed Sepa of the problems, who assured me that officers will be out to visit the site this week.
"While Sepa is already carrying out a criminal investigation into illegal dumping at the site, which is being carried out on a vast scale, this issue is entirely separate and seemingly stems from the time when the site was in industrial use.
"Immediate action needs to be taken to establish just what we are dealing with and the safest and quickest way to dispose of it before someone is harmed."
A spokesperson for Sepa said that it had been made aware of the concerns and would be sending officers to investigate.
It's understood the agency was also attempting to contact the landowner to discuss the problem.