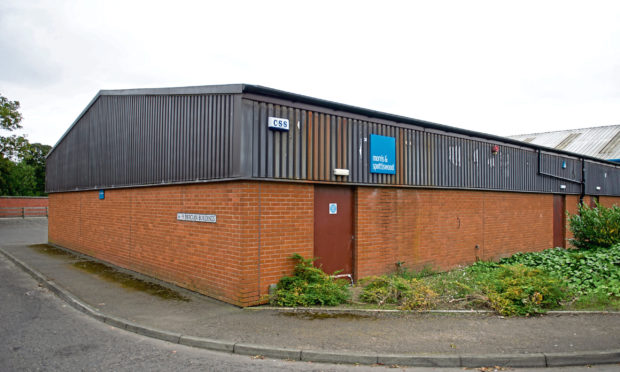 Major Scottish construction firm Morris & Spottiswood, which operates from Perth, has seen turnover remain steady despite challenging market conditions.
Newly filed accounts show turnover rose slightly from £82.4 million in 2018, to £82.5m for the year ending December 31, 2019.
Pre-tax profits also rose from £1.14m, to £1.16m over the reporting period.
The company, which was founded in 1925, is headquartered in Glasgow, but also has bases in Edinburgh, Perth, Leeds, Warrington and Carlisle.
The company provides a range of services, including fitout and refurbishment of commercial premises, commercial and residential property construction, mechanical and electrical engineering and facilities management.
The firm has also increased its offer with the acquisition of design company, Mclennan partnerships.
In the company's annual report, company secretary, Paul Brown, said Morris and Spottiswood had "delivered another strong financial performance during the year, with increased turnover and profitability."
"This was despite challenging market conditions resulting in increased pressure on margins generated in certain sectors as well as having the backdrop of a lack of clarity over the effects of Brexit resulting in clients being cautious about their spending."
Mr Brown said the firm had secured a number of new blue-chip clients during the year, in addition to retaining long-standing key customers.
However, the Covid-19 pandemic has resulted in significant business interruption this year, which saw the majority of the group's sites closed during the lockdown restrictions, resulting in low turnover for April through to June.
This had also seen the company use the UK government furlough scheme, for a "significant proportion" of the group's employees.
Mr Brown pointed to the risk of a second lockdown if Covid-19 infection rates rise and highlighted measures taken by the firm to mitigate the effects of this, including ensuring significant cash reserves are available to see the business through 2020 and 2021.
Mr Brown added: "The group is in a good position financially with strong liquidity as well as a high level of secured workload for the second half of the year which clients have indicated will go ahead and has offset an expected downturn in some sectors where there is more uncertainty limiting client spend."
Average monthly staff numbers at the group fell from 374 in 2018, to 306 last year.
jimillar@thecourier.co.uk