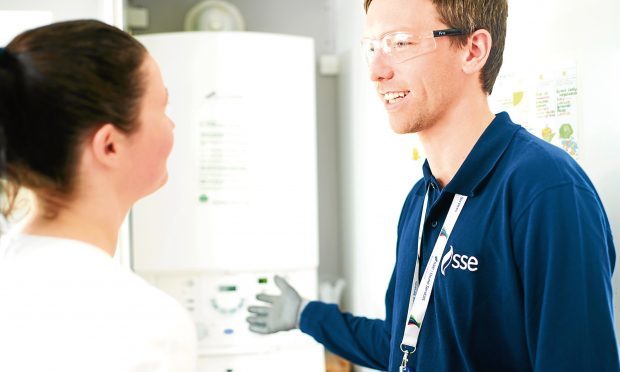 Shares in Perth utility company SSE jumped after it revealed it was in talks with German giant innogy SE over setting up a new powerhouse UK energy supply company.
A move to combine SSE's existing household gas and electricity business with innogy's npower business in the UK would create a new dominant player in the British domestic marketplace with almost 13 million customers.
Initial investor sentiment to a potential deal was positive, with SSE stock pushing 3.5% ahead within 90 minutes of the announcement to the London Stock Exchange.
Other than being a listed entity its own right, no details were immediately available of how the new business would be structured, where it would be located or how its creation would impact on the current household gas and electric supply operations of SSE or Swindon-based npower.
SSE said it remained "mindful" of both customers and employees as talks progressed, and said the outcome of the discussions would be communicated once clear.
However, it stressed there was no guarantee the two companies would reach agreement.
"In line with its stated commitment to embrace change in each of its businesses, adapting them to the political, economic, social and technological requirements of customers and of society as a whole, the board of SSE plc has been in discussions with innogy SE about creating a new independent energy supply company to which would be contributed: SSE's household energy supply and services business in Great Britain; and innogy's household and business energy supply business in Great Britain," SSE said in a statement.
"The discussions between SSE and innogy are continuing and are well-advanced but no final decisions have been taken and no binding agreements regarding the terms of any combination have been entered into.
"Any proposal to form a new company combining the businesses described above would be subject to the customary regulatory approvals, and approval of the transaction by SSE plc shareholders.
"The combined business would be listed and SSE would demerge its shares to its shareholders.
"In discussions, SSE is mindful of the requirements of customers and the concerns of employees.
"It will disclose the outcome of the discussions as soon as they are concluded; but in the meantime will not be commenting further on any aspect of the discussions."