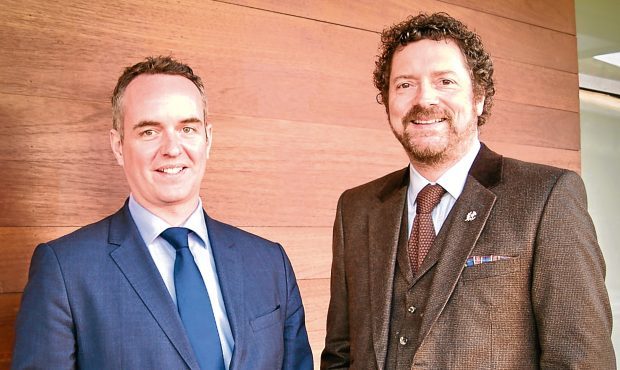 Tech entrepreneur Chris van der Kuyl has backed a Dundee start-up which intends to disrupt the insurance industry.
Broker Insights is developing a platform which will connect brokers with commercial insurers.
Brokers will be paid for sharing their customer data and insurers will pay for access to the leads. Sales will then be conducted through the broker.
The firm has been co-founded by former Aviva employees Fraser Edmond and Iain Crole, Chris van der Kuyl, who will serve as chairman, Paddy Burns and Sandy Cairnie.
Mr Edmond, the company's CEO, said: "We are going to work with individual brokers to take their commercial customer data and put it all into one platform.
"If you imagine aggregating hundreds of individual brokers' commercial customer data which is then accessed by insurers who pay for access.
"The platform will give insurers a search capability which doesn't exist at the moment and gives them the opportunity of being in the right place at the right time, talking to the right brokers.
"The benefit for individual brokers is that we are going to be paying them for their data.
"If you are a small regional independent broker quite often you don't get that much attention from insurers because they are trying to cover so much ground.
"Brokers are going to get the right attention at the right time which ultimately benefits their customers because they can find better products and services."
The company will be based at the Water's Edge development at City Quay in Dundee when it is completed this year.
Mr Edmond, who has 25 years of experience in the insurance industry, said he was in advanced discussions with 10 of the larger insurers in the UK about using the platform, which is due to go live in March.
Meanwhile Mr Crole, who was Aviva's head of broker sales, is bringing brokers on board.
"The success comes from having insurers signed up," Mr Edmond said.
"In the last two months, I've talked to 10 of the larger insurers in the UK and global insurers as well and we are in advanced discussions about adoption.
"The brokers see they can get more attention from insurers and earn more money by sharing their data.
"Our trading capabilities are going to be enhanced and more efficient — it's a no brainer for the brokers."
Broker Insights is targeting up to 100 brokers to join the platform over the next year.
Mr van der Kuyl said: "These guys bring deep industry sector knowledge, first mover advantage and tonnes of ambition to a market that knows it needs to embrace the application of technology and data analytics to drive efficiencies.
"We're very excited about the prospects for the business and I look forward to working closely with the team over the months and years ahead to help ensure they reach their full potential."
rmclaren@thecourier.co.uk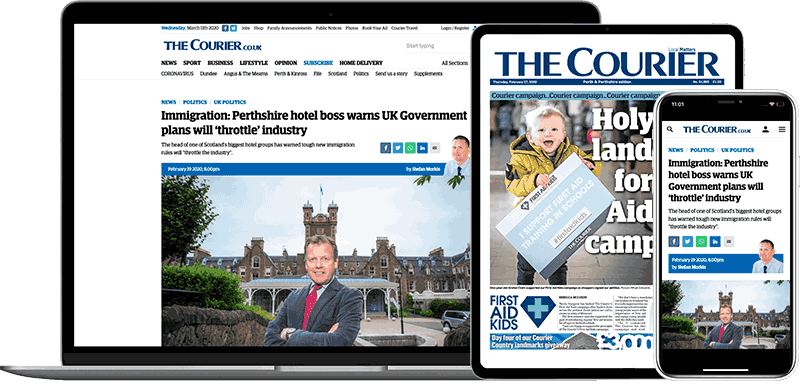 Help support quality local journalism … become a digital subscriber to The Courier
For as little as £5.99 a month you can access all of our content, including Premium articles.
Subscribe