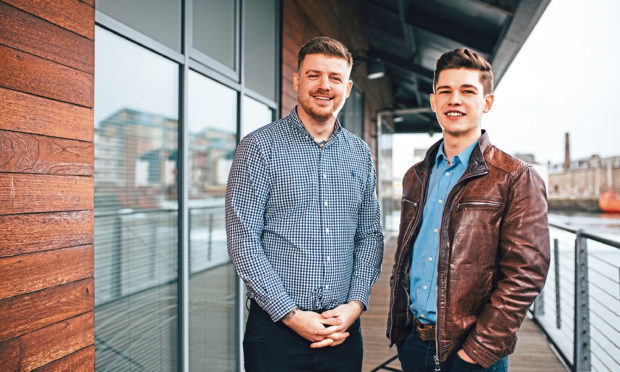 A Dundee tech start-up is aiming to make booking venues for events easier with a new platform.
Just Venue aims to connect event hosts and organisers with venue owners and managers.
The website has taken inspiration from other community platforms like AirBnB, Uber and TaskRabbit.
Company founder Jamie Shankland has developed the website over the past year with project lead Callum Dickson.
He said: "The advent of community-sourced services like Uber and AirBnB have grown to make a substantial impact on the global economy.
"For the first time, such companies can offer services at competitive rates, while allowing people to earn money by using their skills or assets.
"Just Venue takes the core social economy concept and applies it to the event booking industry.
"Customers will have the opportunity to book a wide variety of spaces directly from owners and venue managers.
"From intimate private dinners to parties and corporate events, the possibilities are truly endless."
The platform features a growing database of locations, listed by types and features.
Each space is advertised with a comprehensive profile, displaying accurate and up-to-date images, as well as user reviews, conditions and booking details.
Dundee is among the first cities to have venues on the platform as well as Aberdeen, Edinburgh, Glasgow and London.
The firm is taking on a sales manager next week to encourage venues in Dundee to sign up to the platform.
"It makes sense launching in Dundee, as the city has some great venues and people are always on the lookout for space," Jamie added.
"Dundee is my home town and I want my fellow Dundonians to be the first ones to benefit from our offering.
"Although we are starting with Dundee, we are a company that's got a global ambition.
"We want it to be the number one event booking platform."
rmclaren@thecourier.co.uk