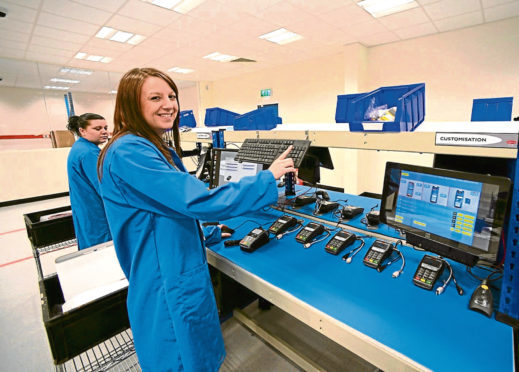 Fife payment solutions group Ingenico saw its profits rise by 20% last year despite a drop in sales.
The Dalgety Bay firm's chip and pin and contactless technologies have been adopted by several major banks, retailers and financial service providers.
Ingenico's turnover fell 4% from £137.6 million in 2016 to £131.9m for the year ending December 31 2017.
However, lower cost of sales saw the firm — which was named Business of the Year at the Courier Business Awards last year — increase its pre-tax profits from £24m to £28.6m.
In the company accounts, director Douglas Hogg said the firm maintained its "leading position" in payment terminals in Northern Europe last year with its latest product range.
He said: "Significant new contracts were won during this time with major retailers and distribution companies.
"This included the delivery and roll out of Axis, Ingenico's own managed payment service, which represents one of our biggest growth areas."
The Fife operation at Donibristle Industrial Park is the group's Northern Europe headquarters.
It has a bespoke unit allowing clients to choose the software and look of the payment terminal they are buying, and also has a major refurbishment facility that brings used stock up to as-new standard.
During last year average staff numbers increased from 338 to 400.
Mr Hogg said the firm was constantly reviewing and monitoring the political discussions around Brexit with a "low probability" it could pose a significant financial impact for the firm.
He added: "New and replacement business is being won continuously. New products continue to be developed for both existing and new markets. Process efficiencies have been gained and new initiatives for energy improvements are constantly being developed."
A dividend of £23.9m will be shared by the firm's directors.
business@thecourier.co.uk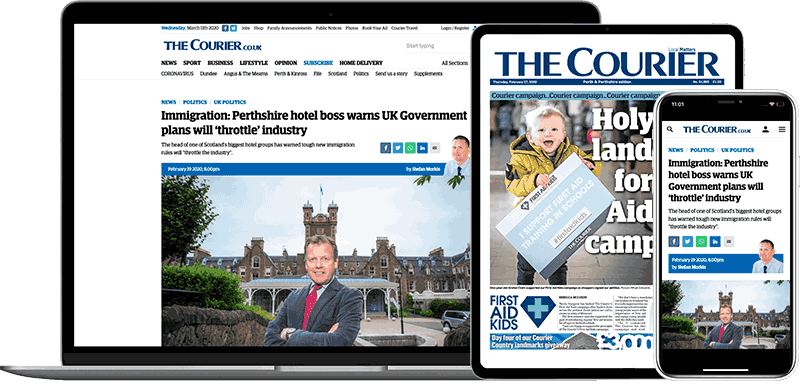 Help support quality local journalism … become a digital subscriber to The Courier
For as little as £5.99 a month you can access all of our content, including Premium articles.
Subscribe