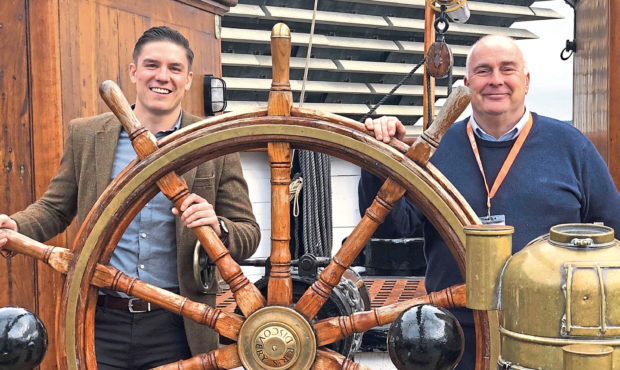 A Dundee digital specialist is urging Scottish companies to develop their presence on the WeChat social media platform if they look to attract customers from China.
More than half of people in China use WeChat every day, with the app's functions including messaging, news, ecommerce and banking.
However, very few Scottish tourist attractions and businesses provide content for the platform.
Zudu managing director James Buchan said: "The Chinese digital landscape is completely different to that of the UK. More 900 million people use WeChat, the most popular social app in the country.
"They don't use Google, Facebook, Twitter or Instagram and they don't switch to these platforms when they visit countries in the West where their use is widespread.
"They regard WeChat as the 'app for everything'. If business people in the UK want to interact with Chinese customers, they will have to do it through WeChat."
Zudu has recently started working with Dundee Heritage Trust, which manages city tourist attractions Discovery Point and Verdent Works, to harness the power of Chinese digital platforms in the UK.
The work has included a marketing strategy for promoting the venues on WeChat and also an interactive digital tour guide on the platform accessed by scanning a QR code.
Mark Munsie, operations director for Dundee Heritage Trust, said: "We attract major numbers of overseas tourists each year, as well as locals, so we are always looking at ways to enhance the visitor experience.
"WeChat is more than just social media, it is a way of life for the Chinese.
"They expect a simplicity of transaction and the team at Zudu has extensive experience in how to make the Chinese visitor experience smooth and user friendly.
"We hope that, after this work has been carried out, Chinese visitors will find Discovery Point even more appealing."
rmclaren@thecourier.co.uk