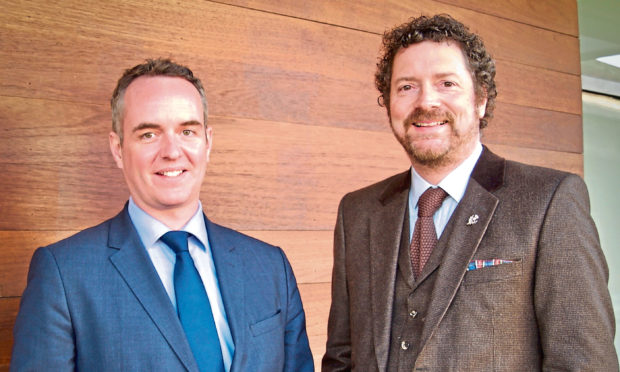 A Dundee fintech which helps connects insurers with brokers now has more than £250 million of policies on its platform.
In the past year Broker Insights, based at City Quay, has increased its staff from five to 16 as it has found success in attracting brokers and insurers to its hi tech matchmaking service.
Independent brokers log details of their clients' requirements through Broker Insights. Large insurers then use a variety of filters to find businesses with profiles that match their requirements.
Chief executive Fraser Edmond explained: "We are helping insurance firms target the right brokers at the right time.
"With our platform insurers can log in and see what customers exist through which broker.
"Insurers don't want to underwrite all types of customers, they have certain appetites. They can use our platform to see what customers exist and which brokers to approach and they pay for this access.
"For brokers the service is free and the advantage is that this is a way of getting more attention from leading insurers. It helps them know which insurers to talk to for their clients.
"We also give them a cut of the fee the insurance companies pay as well as some analytics about their business."
Since going live in October last year over 120 local broker offices from across the UK have joined the search platform.
Insurance providers which have signed up include AXA, Ageas, Ecclesiastical, Hiscox, QBE and Zurich.
Broker Insights' is targeting £500 million of policies on the platform later this year and £1.5 billion – almost 10% of the commercial insurance market – in three years' time.
"What's been exciting has been the rate of adoption from insurers and brokers," said Mr Edmond who previously worked for Aviva.
"We've had good success at signing on independent brokers and being able to get big insurers to sign up to a new concept in a reasonable timeframe, which isn't easy.
"But it clearly shows there is a demand for the service we are providing."
Mr Edmond has recently returned from a trip to the United States to meet with regulators, insurers and brokers as he investigates markets outwith the UK.
The firm's chairman is well-known Dundee tech entrepreneur Chris van der Kuyl.
rmclaren@thecourier.co.uk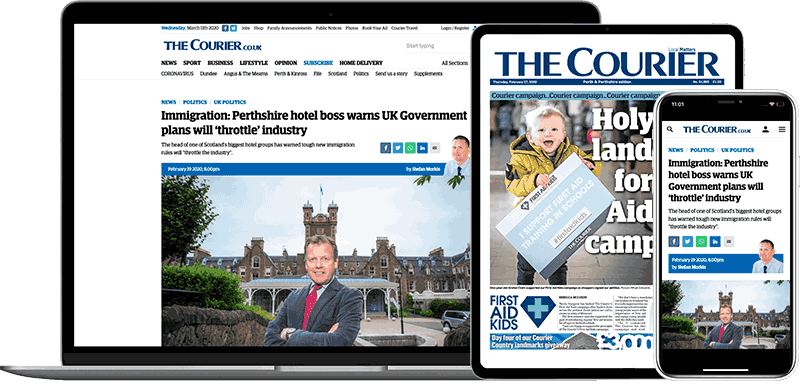 Help support quality local journalism … become a digital subscriber to The Courier
For as little as £5.99 a month you can access all of our content, including Premium articles.
Subscribe