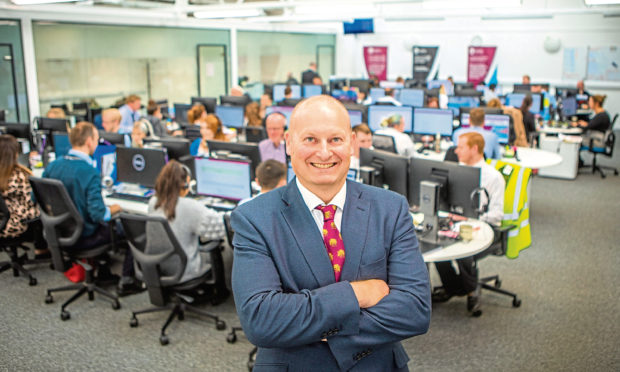 Blairgowrie's Castle Water has secured a new multi-million pound deal with the Crown Commercial Service (CCS) to provide water and wastewater services to the public sector in England.
Castle Water has capitalised on the deregulation of the water market in England in April 2017 which meant more than a million businesses and organisations were no longer restricted to buying retail water services from their regional company.
After starting trading just over five years ago, the Perthshire firm now has 375 staff.
This latest deal is the fourth tranche of contracts secured by Castle Water from CCS in the last two years.
It adds 320 new supply locations in England, which is in addition to the 3,370 supply points already won under the first three CCS framework awards.
The Perthshire firm would not put a value on the new deal. One of the previous framework awards, announced in November, was valued at £21.5m a year over a three year period.
Chief executive John Reynolds said: "I am delighted that our relationship with CCS continues to strengthen.
"We understand the specific needs of our public sector customers to receive high service standards while achieving real cost savings.
"Our dedicated public sector teamwork in partnership with our CCS customers to reduce water costs, support efficiency and help to meet environmental and sustainability targets."
CCS framework contracts are in addition to the range of other public sector contracts Castle Water already have in place across the UK, serving NHS trusts, local authorities, leisure centres, police authorities and education providers.
The Blairgowrie firm claims to have made substantial savings to the public purse.
Sam Ulyatt, strategic category commercial director for CCS, said: "The agreement is supporting the public sector to receive whole life value in service and costs reduced on its customers water bills."
rmclaren@thecourier.co.uk