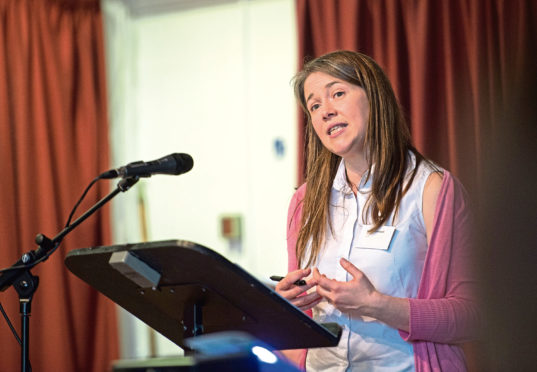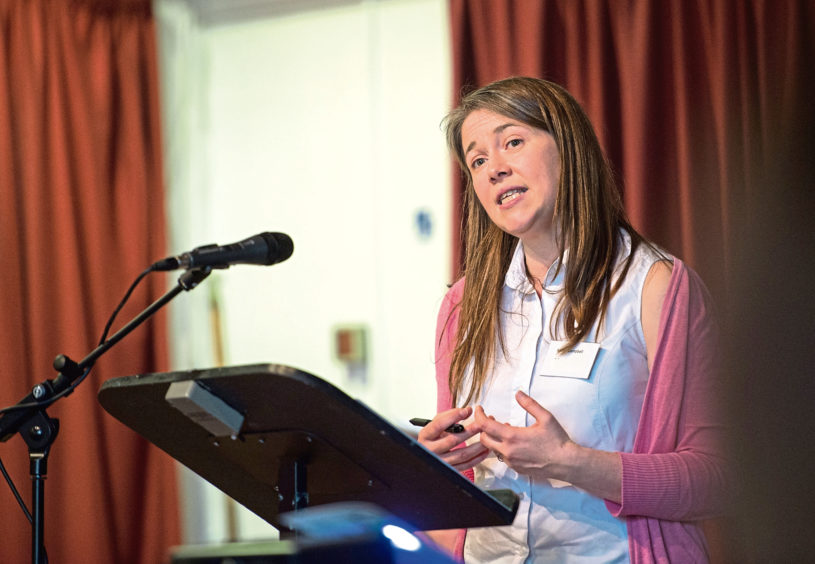 Another senior Nationalist MSP has announced she will not seek re-election to the Scottish Parliament next year.
Communities minister Aileen Campbell's reasons for quitting are because she wants to spend more time with her family.
One of her female colleagues, Gail Ross, a backbench MSP for Caithness, Sutherland and Ross, declared her intention to stand down a few weeks ago, also due to Holyrood's family-unfriendly hours.
Politics is undoubtedly a tough game whatever your gender, but the Scottish Parliament makes much more allowances for parents than the anti-social Westminster Parliament.
Besides, there are many jobs that are far less indulgent of young mothers – and pay far less too – than being an MSP.
Is there something more to the departure of these two? In other circumstances, perhaps they could have left more quietly, but they have become part of a bigger SNP exodus, currently unfolding.
The list of known resignations ahead of the Scottish elections in 2021 includes the veteran Nationalists Mike Russell, Bruce Crawford, Stewart Stevenson and Richard Lyle, as well as the less familiar escapee James Dornan.
Meanwhile, several other big names are rumoured to be calling it a day, after a deadline last week to tell the party if they intended to stand again next year.
They include beleaguered Health Secretary Jeane Freeman, and the rural economy and environmental stalwarts, respectively, Fergus Ewing and Roseanna Cunningham.
Out too, but not by choice, is Derek Mackay, who resigned as finance minister last month after being caught sending inappropriate text messages to a schoolboy.
If any more SNP MSPs are contemplating a career change they must be wondering when is a good time to tell the boss.
All those who have already made the decision to go will have given their individual reasons for doing so, although such a high drop-out rate suggests this is more than a coincidence.
With their party recently triumphant in the general election just three months ago, winning 48 out of a total of 59 Scottish seats, morale should be at an all-time high.
What, then, is the common thread driving so many Nationalists, young and old, away from the parliamentary fold?
There has been speculation that their leader, Nicola Sturgeon, is looking for a fresh intake, and has put pressure on the above to make room for new talent.
This theory has some credibility: rebooting the team can help a stale chief look rejuvenated, and Sturgeon is certainly battle worn after more than five years as first minister.
But going to such great lengths to reorganise her Holyrood cohort would only make sense if Sturgeon was planning to stay on herself.
And we know (don't we?) that that is not the case. Even she has started to sound unconvincing on the subject of her future, telling the BBC's Andrew Marr recently that she "hoped" to remain in Bute House.
Furthermore, the jockeying for position among potential replacements, in particular former deputy leader Angus Robertson and MP Joanna Cherry, would surely not be so brazen if there was no likelihood of a vacancy. The SNP churn goes well beyond what is expected at the end of a parliamentary cycle, as the Scottish Tory deputy chief whip, Alexander Stewart, said, there clearly are problems with confidence among the Nationalists.
In some ways, this is a symptom of being the party of government for too long. The expectations that accompanied the SNP when it first gained power in 2007 have long been dashed, partly because few politicians can deliver all that they promise during campaigns.
But for the Nationalist MSPs there is a double disappointment. On the domestic front, they have failed in almost every major department.
In the past week it has been the health service, most notably with the former head of NHS Lothian questioning the integrity of the health minister over her handling of the Edinburgh Sick Kids debacle.
Before that, the Scottish Government's mismanagement of the education system was in the spotlight, following the drop in attainment here against better results in England.
There are alarming revelations emerging, too, over the SNP's hasty nationalisation of the Ferguson Marine shipyard, and more general concern about the party's ability to balance the budget. Added to the challenges of their portfolios, Nationalists' disenchantment will be exacerbated by their continuing failure to advance the cause of independence.
With few exceptions, most of them will have seen constitutional change as the main goal of their political lives, above serving their constituents or the demands of their office.
Failing to meet hospital waiting times was bad, but making no progress whatsoever in the secessionist dream was more devastating.
If all the departing MSPs believed success – if that is measured by separation – was within reach, would they be abandoning the sinking ship? The answer, one suspects, is no.