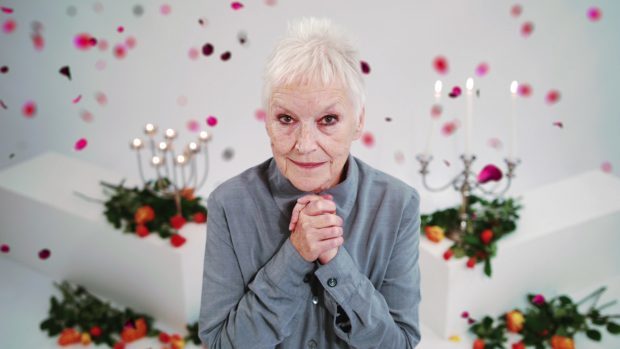 Theatre fans are in for a deliciously noir treat this month as The Maids takes to the stage at the Dundee Rep.
After opening artistic director Andrew Panton's first season with the gloriously black comedy August: Osage County, the company have taken an altogether darker turn with this twisted psychological thriller, about two murderous servants.
The Maids, which celebrates its 70th anniversary this year, centres on Solange and Claire, who are torn between loving and loathing their Mistress. Unable to escape their dismal, subjugated lives, the pair while away the hours by visualising dark and destructive scenarios to eliminate her.  As their imaginations take hold and the action builds to a frenzy, so does the fear, excitement and thrill in this devious and violent triangle of love, hatred and disgust.
Eve Jamieson, who is directing for the first time at Dundee Rep, says: "The maids are trapped and they explore ways of escaping their situation, dreaming of a better existence and hoping that they can rise up to become something more. They long to be recognised, rewarded and acknowledged. The play examines what would happen if they played out their fantasies and dared to imagine a different world for themselves. Will it bring them the freedom they desire?"
The original play was said to have been inspired by the notorious real-life sisters and servants Christine and Léa Papin who were accused of brutally killing their mistress and her daughter in Le Mans in 1933. The trial of the seemingly harmless siblings, who confessed to the grisly murders, shocked the French city.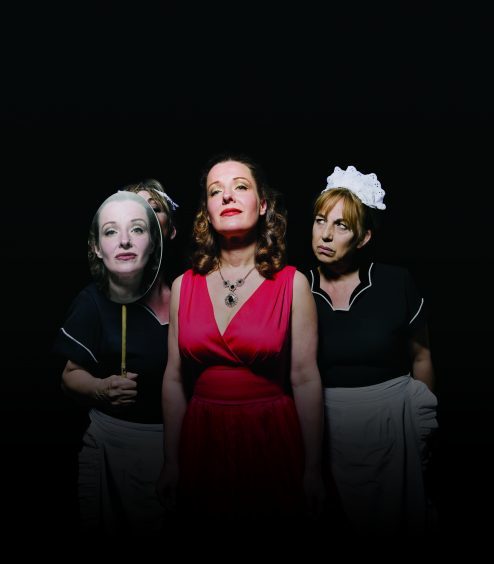 Translated by Martin Crimp, The Maids is a labyrinth of masks and mirrors, symbols and rituals and disturbing dreams. Filled with illusion and confusion, the complex play is disturbing and intriguing in equal measures. Despite being 70 years old, Eve says that the text still feels relevant today.
"I think the underlying issues has relevance with today's audience as it covers many themes that exist in our culture, although taken to the extremities! It holds up a mirror to the audience to show their secret impulsions and asks the question "who are we, really?". "We live in a world where there is such a materialistic strive for bigger cars, houses, TVs and the latest gadgets. What's that about? Does more make us happier? Make us feel more accepted? More acknowledged? We all dream of 'other' places, situations, conditions and ways of escaping our current lives."
With such a dark script, it's little wonder that rehearsals for the play have been all- consuming. "Rehearsals have been very challenging! We've spent a great deal of energy, time and debate trying to make sense of Genet's text. We talk; we try things out; we think we understand and then something new comes up that raises new questions and round and round we go!"
The play breaks new ground for the Dundee Rep as Ensemble members Emily Winter, Ann Louise Ross and Irene MacDougal perform together as a collective three-piece for the first time in 18 years.
"The play is hugely demanding – intellectually, emotionally and physically and Emily, Irene, and Annie have been doing wonderful work together. Working with a long-established ensemble is very exciting and because these actors know each other so well, there is a wonderful fearlessness in the room and that means that they all throw themselves fully into the moment and the challenges. They dare to go to extraordinary places. It's been a hugely stimulating and sometimes scary process!"
Despite the intense process involved of getting The Maids to stage, The Space's former head of theatre says that she's delighted to be to be back in the City of Discovery working with the Dundee Rep. "Having watched many productions at Dundee Rep over the years, it's thrilling to find myself on the opposite side of the stage. It's such a dynamic venue and a powerful force in Scottish Theatre."

The Maids is at Dundee Rep  from October 17 to November 4.