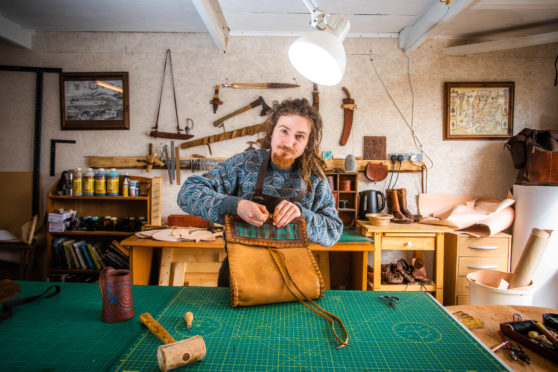 Hamish Lamley handmakes contemporary leather goods, bushcraft gear and historical replicas in his remote Perthshire workshop. Gayle Ritchie visits the home of Pictavia Leather…
Growing up in rural Aberdeenshire, Hamish Lamley spent his childhood exploring Pictish symbol stones peppered across the countryside.
Trips to Archaeolink and Pictavia prehistory centres also provided a source of excitement and inspiration.
"I've always been a history nut and loved learning all about the Picts," says Hamish, 27.
"There are many fascinating Pictish stones in the north-east – real echoes of the past.
"Something drew me to them and made me want to find out more about the lives, landscapes and archaeology of the Picts."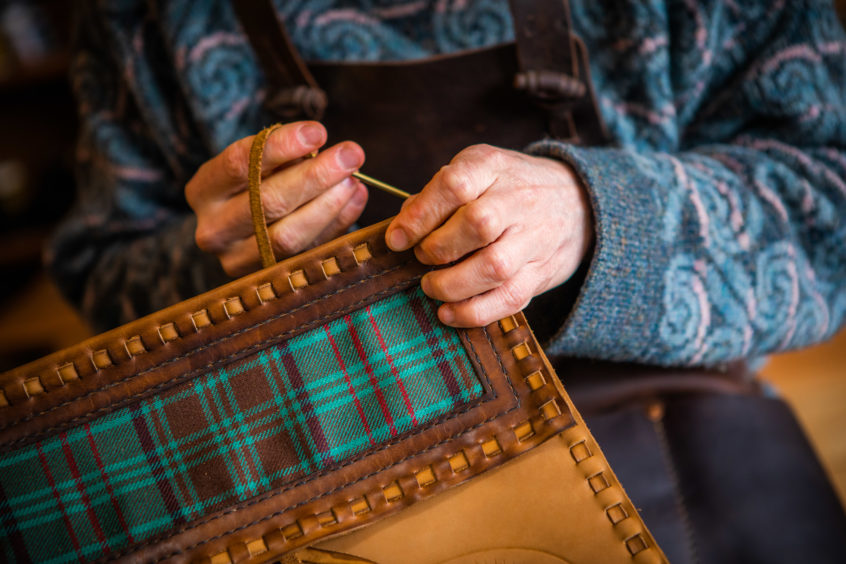 Hamish's obsession with all things Pictish grew arms and legs and he became increasingly fascinated by the garments worn and used by the ancient peoples.
However, it wasn't until he needed back surgery, and was laid up in bed for almost two years, that he took up leathercraft.
"I'd graduated with a degree in land management at the Scottish Agricultural College in Aberdeen when I had surgery," he explains.
"I moved down to stay with my mum in Perthshire while I recovered and needed something to keep my hands busy.
"I'd always been crafty, making jewellery out of fruit stones and antlers, so the thought came to me that I could do something with leather and why not combine bushcraft, leatherwork and the Picts?
"The trade of leatherwork in the UK seemed to be dying out, but now we're seeing a revival."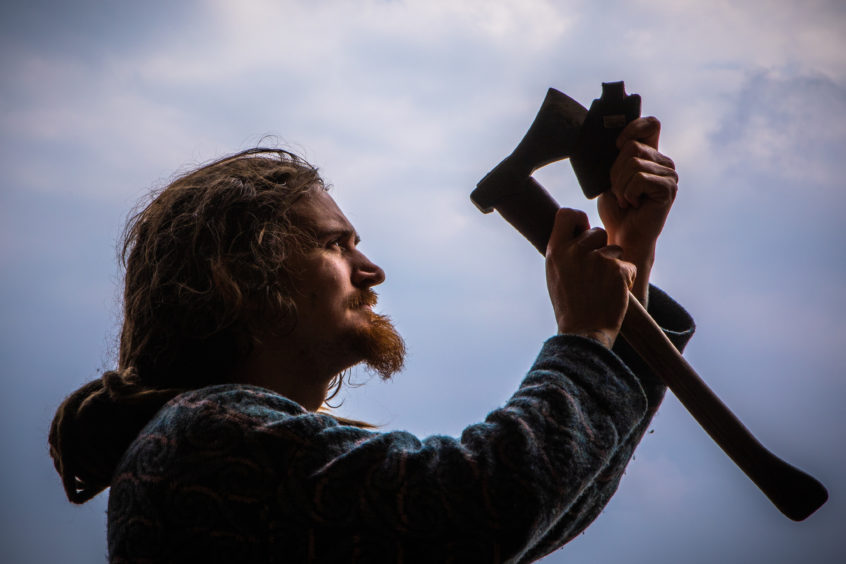 Learning via YouTube and other online video channels, Hamish slowly but surely began tinkering with his craft. His first attempts, he admits, were "terrible".
"I bought the wrong leather from eBay and got the tanning process all wrong," he recalls.
"I made some absolutely awful pieces. But I kept on making and improving and fell in love with it."
These days, Hamish specialises in making Scottish-based early medieval, Pictish and Viking-inspired leather goods from his workshop near Tibbermore.
He recently renamed his business Pictavia Leather, which he admits is an improvement on the original name, Half-Goat Leatherwork.
"The inspiration behind Half-Goat was my goatie beard, but that's too silly and doesn't say anything about me or my work," he says.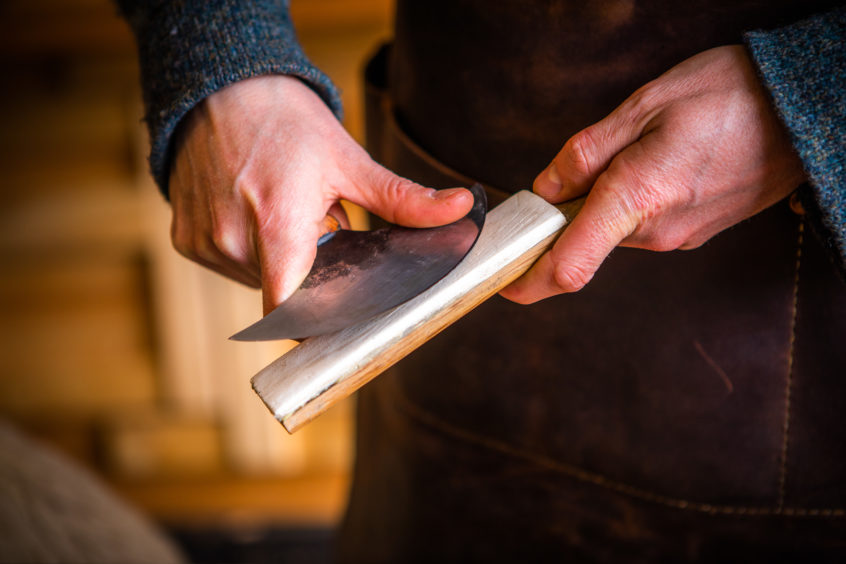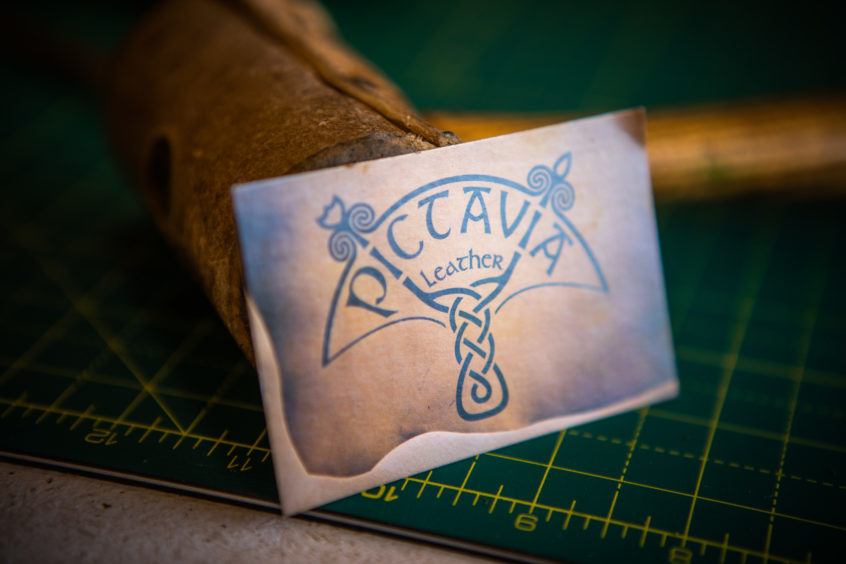 Getting to Hamish's workshop, a mile up a farm track near Tibbermore, is a treat for those who love being in the middle of nowhere.
He chose the location because he wanted to be as "remote as possible" and so that he wouldn't be disturbed.
Despite its remote feel, the fact is, his workshop is only about a 10 to 15-minute drive from Perth.
Until recently, Hamish sourced most of his leather from Newcastle or Europe but he's started working with Peter Ananin of the Woodland Tannery in Falkland. He uses waste products from red deer farmed in Fife.
Hamish's ultimate aim is to make realistic replicas of Pictish or British indigenous garments and goods.
"I want to paint a picture of the Picts based on historical reality, not fantasy," he says.
"Through studying history and archaeology, you learn the truth about the life of Picts and can learn to accurately portray and replicate their goods."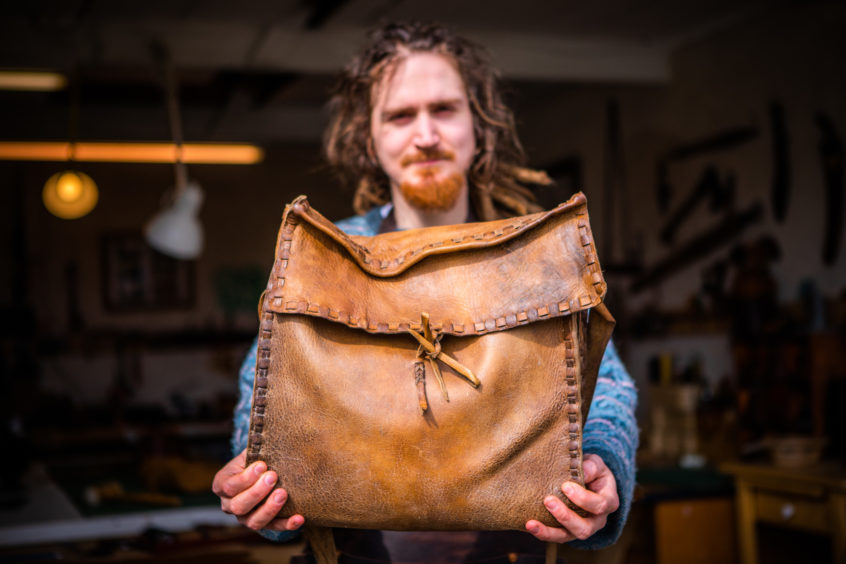 One of Hamish's specialities is producing custom-made "crannog bags" which can range in price from £100 to £300.
He also makes belts, wallets, sporrans and satchels and rucksacks which sell for up to £1,000.
He's in the middle of making a most unusual bag commissioned by a newly-wed couple which boasts two unicorns (in Pictish style) and a strip of tartan.
"When people come to me with ideas, that's when I get really excited," he says.
He designs all his own patterns and templates and all designs are hand-stitched and hand-carved using a "head knife", an early medieval tool and one that the Picts would have used. He also uses an embossing tool made from a deer's antler.
His products come in a range of colours, styles, shapes and sizes.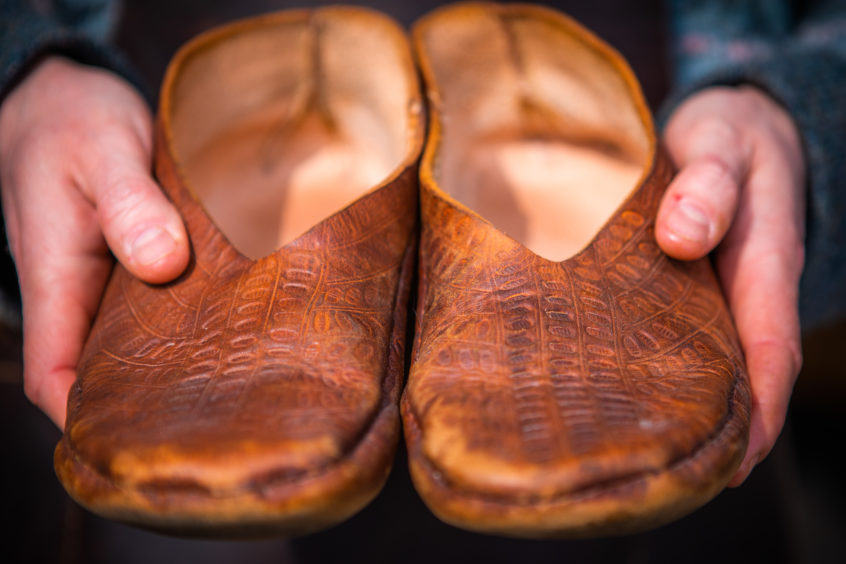 One of the most fascinating products Hamish has made is a replica of a shoe found at Dundurn, a Pictish hillfort near St Fillans.
Hamish buys in leather that's tanned from oak bark or vegetables and dyes it himself, although he admits he's not yet cracked the traditional methods.
He then coats his products in beeswax sourced from a "bee rescuer" in Aboyne in Aberdeenshire.
"I'm completely self-taught but I've learned by making a lot of mistakes," he says.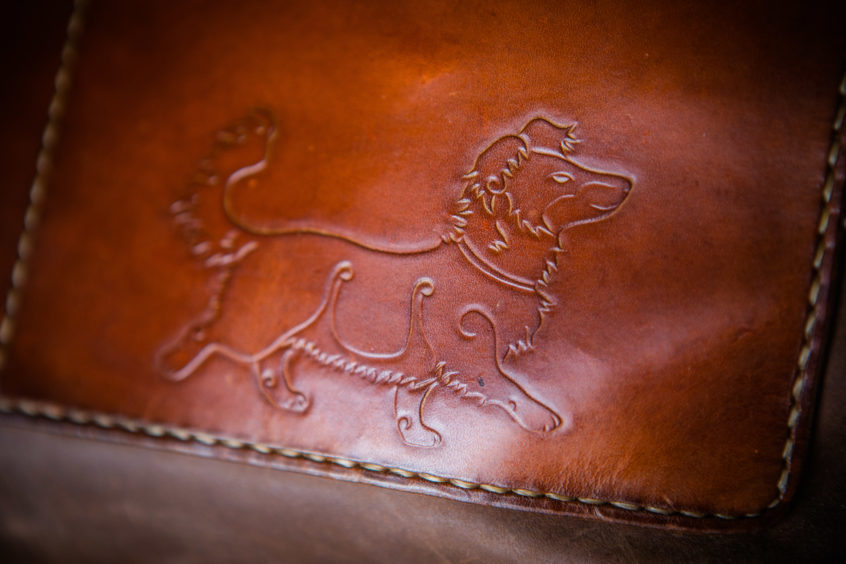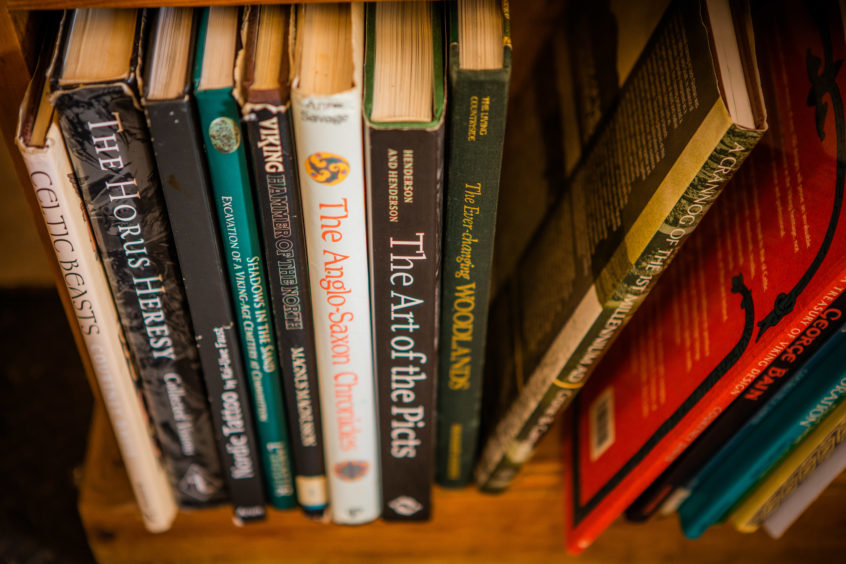 When he's not making products, Hamish runs leatherwork workshops.
"I get all sorts of people but I'm often the youngest there," he says.
"Recently, I've had retired people, people with physical disabilities – everybody is welcome."
To any vegans who deem Hamish's art to be "cruel", he reasons that he is, in fact being eco-friendly in using waste products.
"There's a huge meat trade so rather than waste skins, it's nice to use them in leatherwork – to honour the animal," he says.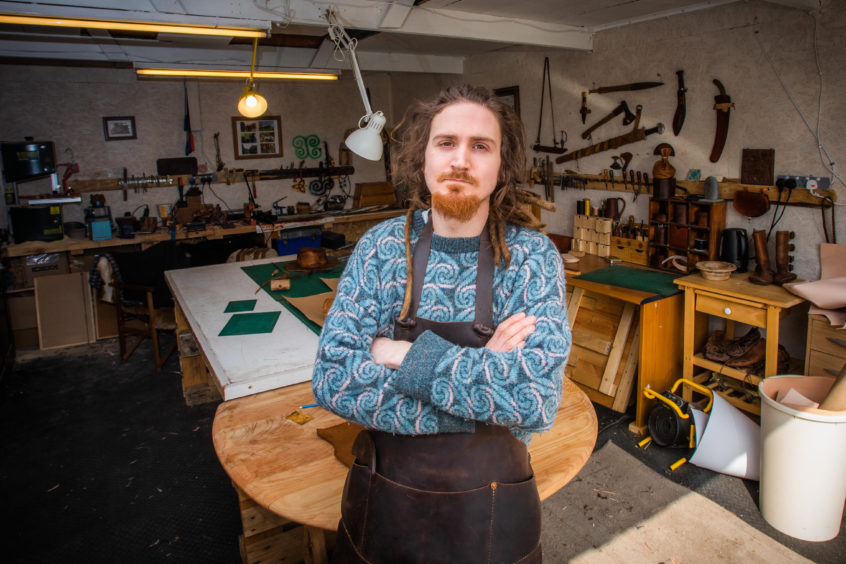 While some might describe Hamish's work as "primitive", he is adamant that it is not.
"It might be based on primitive designs but it's still as relevant today as it was thousands of years ago," he says.
"It's eco-friendly, using natural products as opposed to man-made materials like plastic.
"My products can be used by outdoorsmen, bushcrafters and re-enactors, as well as 'normal' people looking for something unique and with a story behind it."
For more details see www.pictavialeather.co.uk