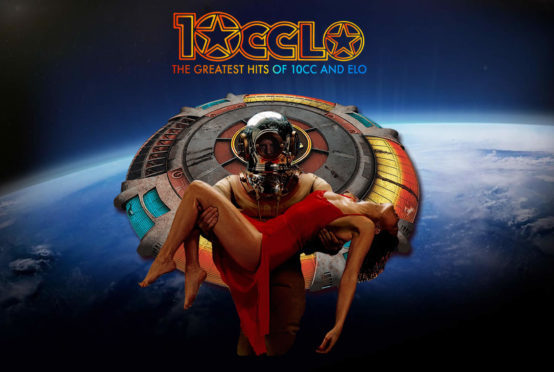 It's 18 years since 10CCLO drummer Kev Jager advertised for like-minded musicians to form what was to become the only "Tribute to Progressive Rock' in Europe – being a tribute to the genre rather than one particular band
Prog rock fan Roy Clinton duly responded and within a couple of weeks, Roy brought on board Paul Boydell who he knew from a Wishbone Ash covers band.
At that time the band couldn't find a singer so Kev drummed and sang the whole show for over a year until Paul 'Moose' Harris joined in 2003.
Other musicians came and went and in 2004 John Lewis joined on keys.
From that appeal, 10CCLO was born and since then they have been celebrating the greatest hits of 10cc and ELO.
Based in the north of England, they don't dress up in wigs but instead concentrate on the quality of the music – or, as one fan put it "All killer and No filler".
*10CCLO, Carnegie Hall, Dunfermline, March 16