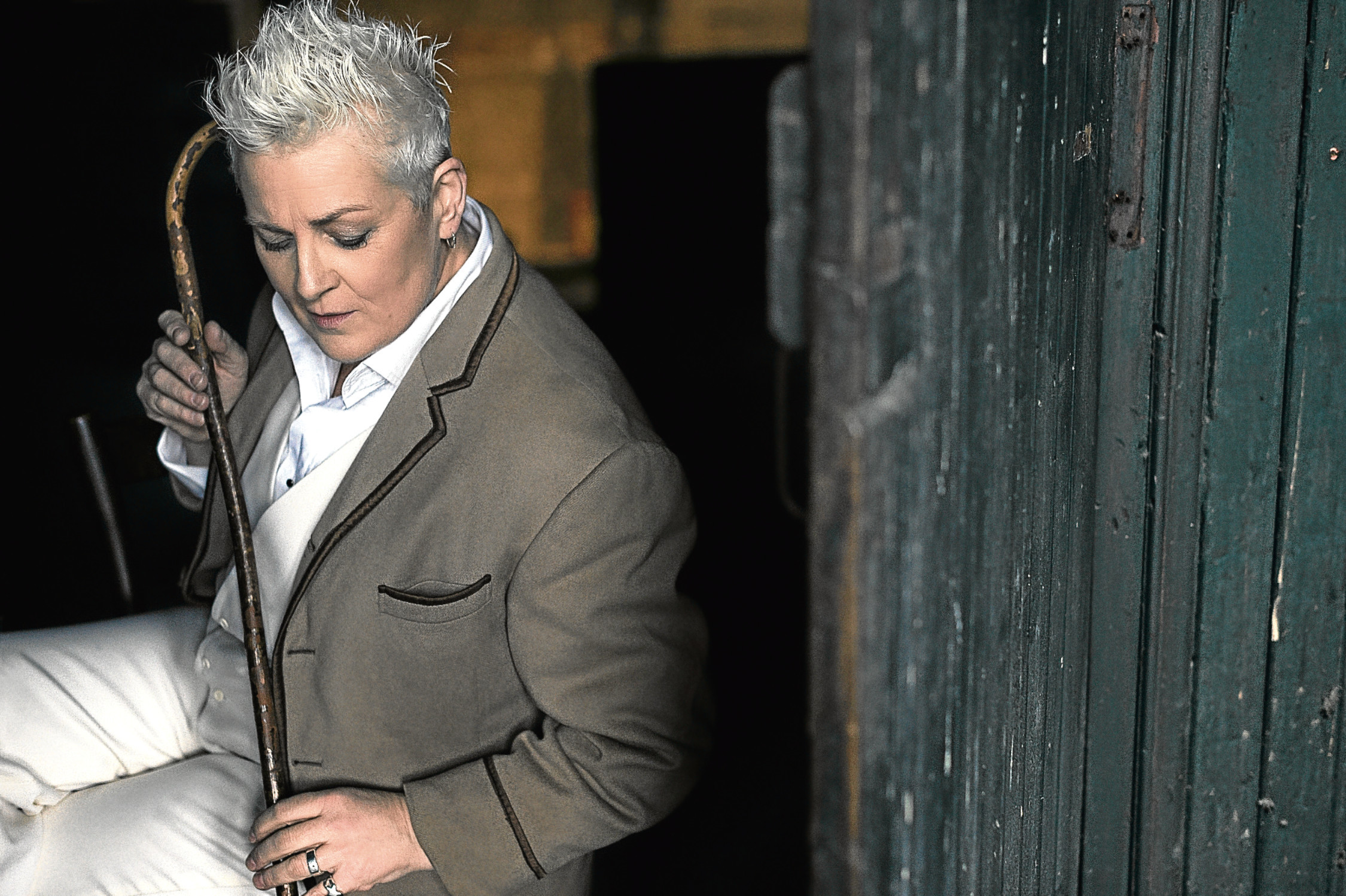 She's used to captivating audiences with the rich singing voice that made fans out of Tina Turner and BB King.
But Fife-born singer Horse McDonald felt nothing but terror when she stepped on the stage for her current tour.
"It's the first time I've ever done acting," she explains. "I thought that a 40 year singing career meant I'd be fine as long as I learned my lines but that definitely wasn't the case.
"I had to relearn everything from scratch. Singing is all about moving around, controlling the stage, but with acting it's about stillness.
"At one point in rehearsals (director) Maggie was on the ground physically holding my ankles so I couldn't move around."
Born in Newport, Fife, in 1958 Horse grew up in Lanark and released the first of nine albums in 1990.
She's toured with Tina Turner, BB King, Bryan Ferry and Burt Bacarach.
Careful is an autobiographical one-woman stage play about her life, named after her most famous song.
Written by Lynne Ferguson and directed by Maggie Kinloch, it premiered with a 28-night run at the 2016 Edinburgh Fringe and began a tour of Scotland this month.
"Although I was born in Newport, Lanark is where I grew up and that's largely where the play is set," she continues.
"My teenage years were in the 1970s. Being very obviously gay in that place and era was extremely difficult and I had a tough childhood."
The story is based on dozens of hours of telephone and Skype calls with Lynne Ferguson, a comedian turned writer.
"The first few shows I did were quite awful," Horse admits. "There were four or five quite difficult things that happened in my childhood.
"Like anyone who's been through that sort of thing you squash the memories away so bringing them up and dealing with them again has been difficult."
Though it has some harrowing scenes, Horse says these are counterbalanced by an uplifting message. Lynne used to be a comic so there are a lot of laugh-out-loud moments in there," she explains. "And at heart it's about overcoming adversity and coming out the other side."
Those who want to hear Horse's captivating vocals are also catered for. "I do some singing during the play and we do a Q&A at the end – I sing in that as well."
Horse says she's been amazed at the reaction to Careful. "We've had interest from education groups looking to do a schools tour, from the Scouts, from the police, even the MoD.
"There's even a teacher's reference pack people can email maggiekinloch@hotmail.co.uk for. I'm amazed by how many people have been moved by Careful."
Horse McDonald is at the Gardyne Theatre on March 31. www.horsemcdonald.com