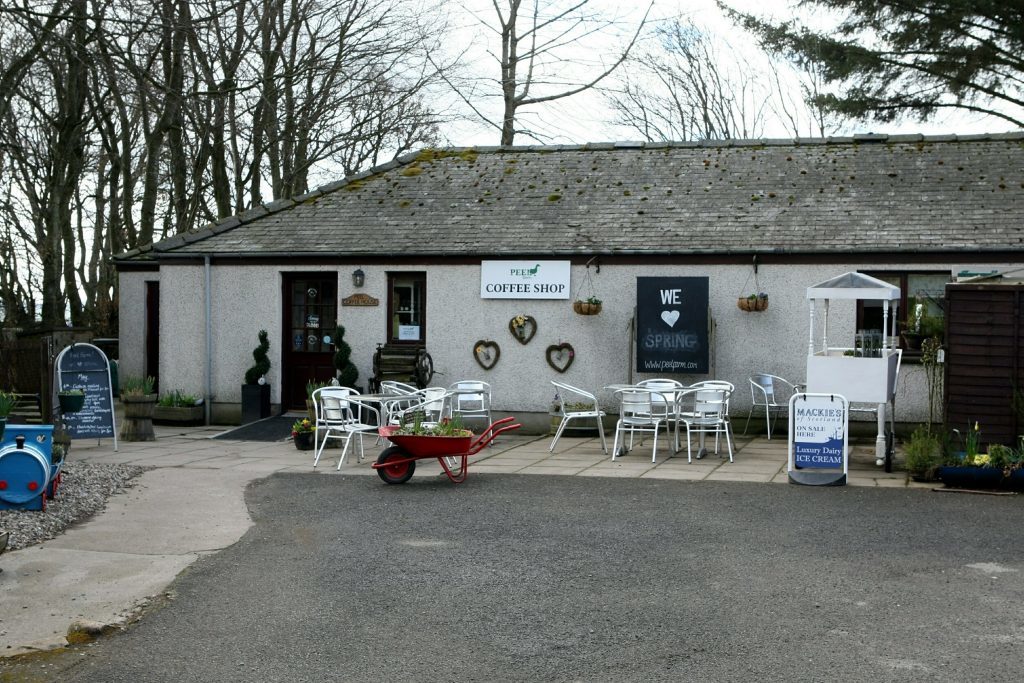 What is it?
An arts, craft, gifts and antiques centre with a farm shop, café and nature trail, located near the Loch of Lintrathen.
First impressions?
A lovely rural setting with ducks roaming free and an old tractor parked in the courtyard – which our daughter loved!
What did you have?
We ordered a kid's cheese sandwich (£2) a soup and toastie combo (£5.95) and a special: venison stew with braised red cabbage and mash (£6.99) followed by a delicious chocolate tray bake and large scone with cream and jam, with a hot chocolate and cappuccino to round things off. All in, it came to £24.95.
Much of a wait?
The café was fairly quiet when we arrived, so we didn't wait too long. All food is prepared to order, so it may be a longer wait on busier days.
How was the food?
The quality of the food at Peel Farm really stands out. From the baking on display as soon as you walk into the café, to the smells coming from the kitchen, you can tell you're going to be well fed. The kid's sandwich was of generous proportions and came with some crisps on the side and, although simple, Dad's soup and toastie combo was made from tasty, quality ingredients and couldn't be faulted. The venison stew was delicious, and just the ticket on a drizzly day. All the home baking looks good, so it was hard to choose our puddings – but they too were generous and did not disappoint.
Good for children?
Peel Farm is a great place for children as not only do they cater for them in the café, there's also much to do, including a park and nature trail. You can also get some bread from the café free of charge to feed the ducks.
Good for the rest of the family?
The shop on the opposite side of the courtyard is a fabulous for the whole family. From gifts and food to antiques tucked away in the back, it's a lovely place to browse after a filling lunch.
Would you go back?
Peel Farm is a quality eatery with much to keep the family occupied. It also runs a programme of events and activities throughout the year.
Score: 5/5
Contact: Peel Farm, Lintrathen, By Kirriemuir, Angus, DD8 5JJ. www.peelfarm.com